Winter / Hiver
/Self-Portrait

Montreuil, 2022.
Peinture à l'huile, grès porcelainé, émaillé, bronze & support en métal oxydé .




During the pandemic, As the seasons passed, as the situation lasted, I painted seasonal self-portraits, in oil-painting, which paid tribute to the ghosts of female artist that accompanied me through my readings, because unlike some of them, I cherished a room of my own, my studio.


These paintings have been paralleled with pieces of sculptural ceramics, on one hand by a work of glaze research that imitates the hues of the paint, and on the other by an installation in echo, certain pieces seem to have come out painting, others prolong it.


//
Durant la pandémie, au fur et à mesure que les saisons ont passés, que la situation a durée, j'ai donc peint des autoportraits saisonniers, à l'huile, qui rendait hommage aux fantômes des artistes femmes du passé qui m'ont accompagnées via mes lectures, car contrairement à certaines d'entre elles, je chérissais une chambre à moi, mon atelier.
Ces peintures ont été mises en parallèle avec des pièces de céramique sculpturale, d'un côté par un travail de recherche de l'émail qui imite les teintes de la peinture, et de l'autre par une installation en écho, certaines pièces semblent tout droit sorties de la peinture, d'autres la prolonge.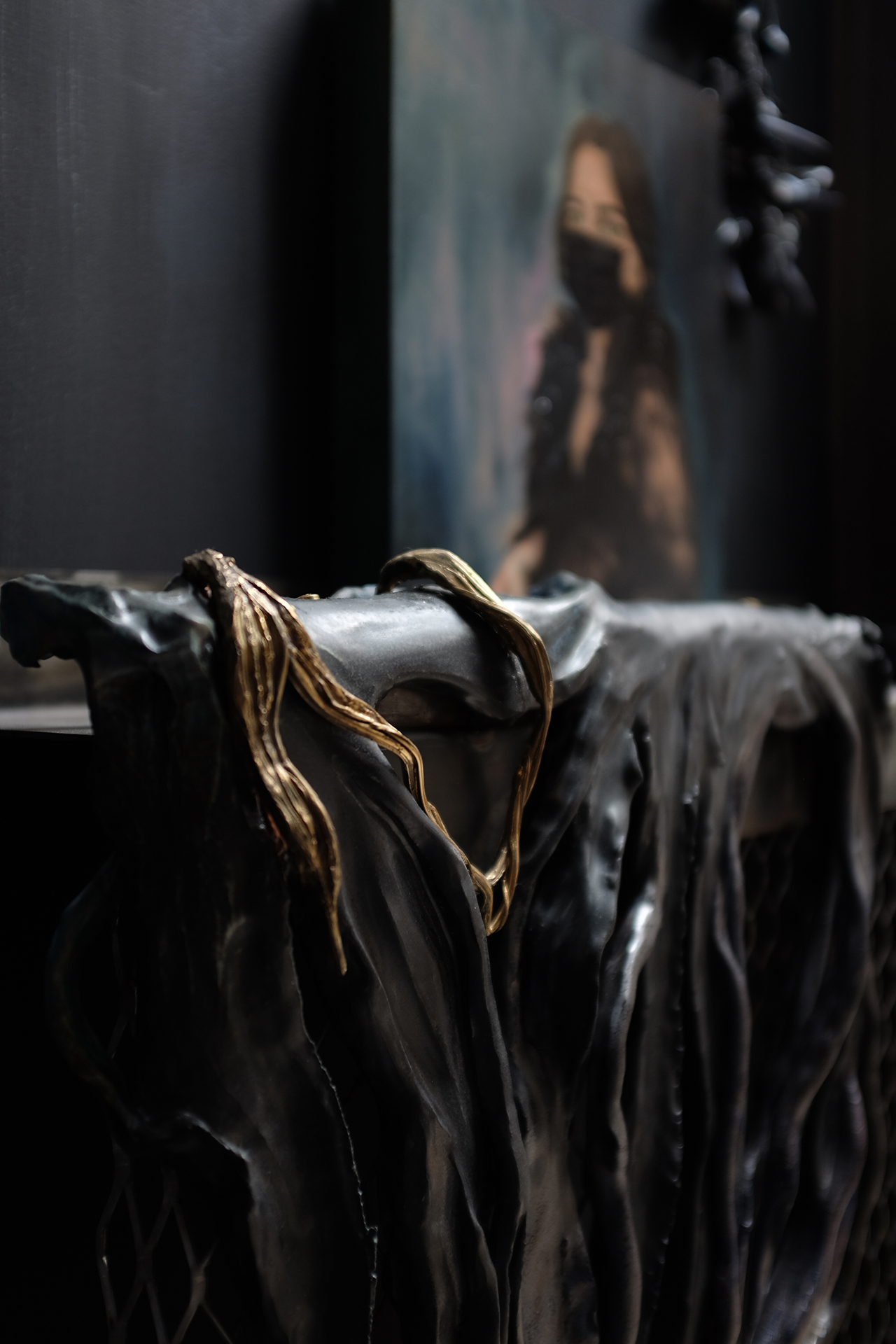 dimensions: