Memento Mori

Vidéo pigments


Paris, 2011.
Stop motion animation photos pigments///



"Souviens-toi que tu vas mourir"
Projet sur le temps qui passe et la recherche d'un Carpe Diem.

Memento Mori est constitué d'une vidéo d'un crâne en cire qui fond, sur lequel interfère un travail sur la matière. Deux grands formats photographiques ainsi que 30 photographies de cabinet de curiosité retravaillé aux pigments, cire, céramiques, vernies et paillettes. 250 screen-shoot de la vidéo découpe le temps qui passe.


//"Remember that you are going to die" Project on the passing time and search for a Carpe Diem.
Memento Mori consists of a video of a melting wax skull, on which a work on the material interferes. Two large photographic formats as well as 30 photographs of cabinet of curiosity reworked with pigments, wax, ceramics, varnishes and glitter. 250 screen-shoot of the video cuts out the time that passes.



voix off citations Fernando Pessoa, Le livre de l'intranquilité.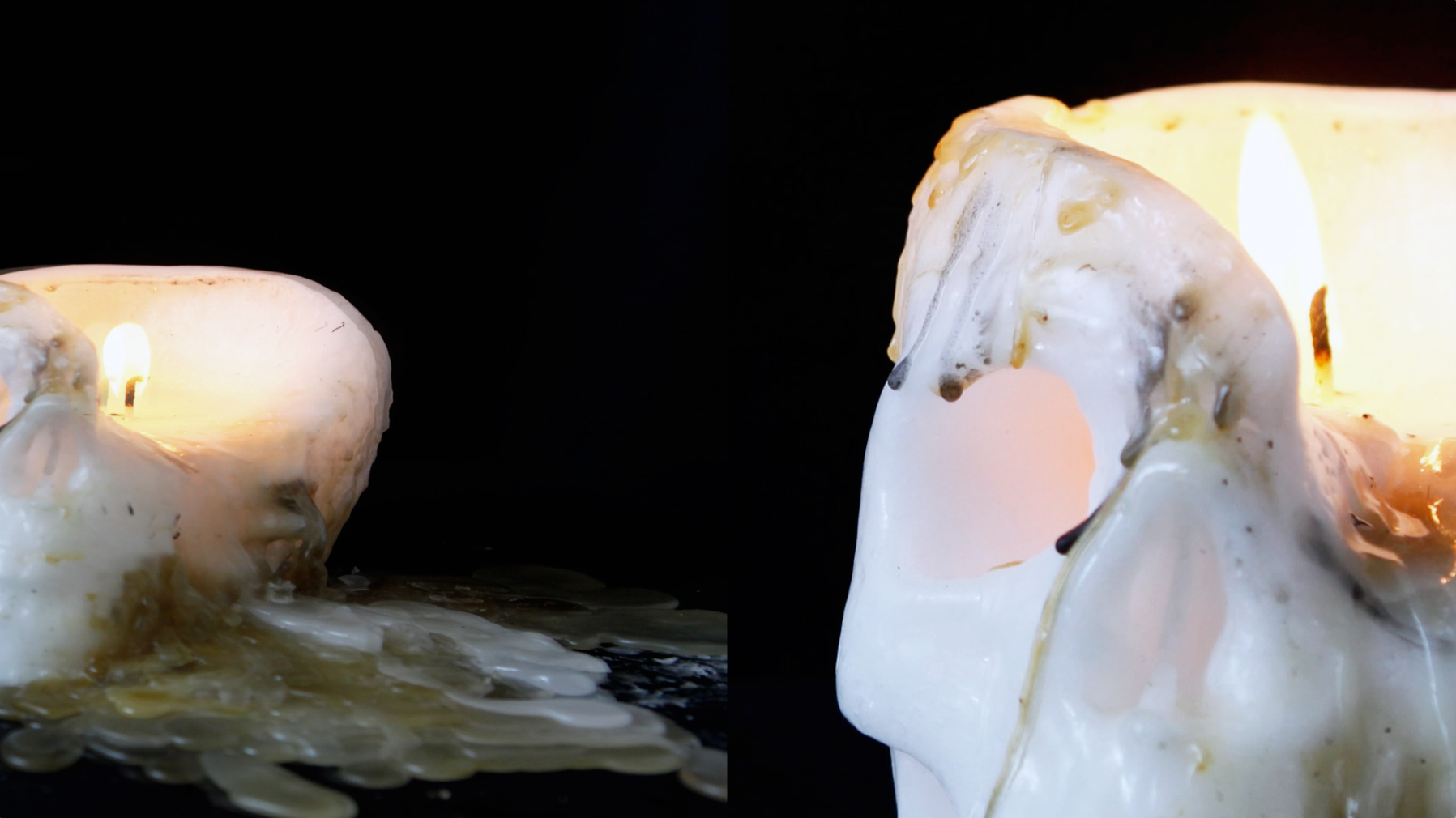 J'en ai un. Il attend son heure.

Je suis.

Mon crâne.

Je le porte en moi.

Je porte en moi un traître, qui disparaît.

J'habite le labyrinthe de mon crâne.

Et qui donc à l'intérieur de moi suis-je venue remplacer ?

Et si la mort j'étais ?