Paris, 2010-12.
Céramiques, support métallique// Ceramics, metallic support.



Critique de la société des apparences à travers le thème du masque.

A travers deux triptyques qui se répondent : les masques que l'on porte en société : Croyance, terre chamotée noire, cheveux et piercing - Force, céramique émaillée
et cuir - Désir, céramique, latex et bronze ; et ce que l'on cache derrière ces masques : Soumission, céramique émail métallique et métal - Répulsion, porcelaine et verre - Mélancolie, céramique émaillé, oeil de poupée et verre.

//Apparence explores the theme of the mask.
Through two triptychs facing each other : the mask that we wear in society : Belief, black chamotee, hair and piercing - Strongness, ceramic and leather - Desire, ceramic, latex and bronze ; and what we hide behind those masks : Submission, ceramic metallic glaze and metal - Repulsion, porcelain and glass - Melancholia, ceramic glazed, doll eye and glass.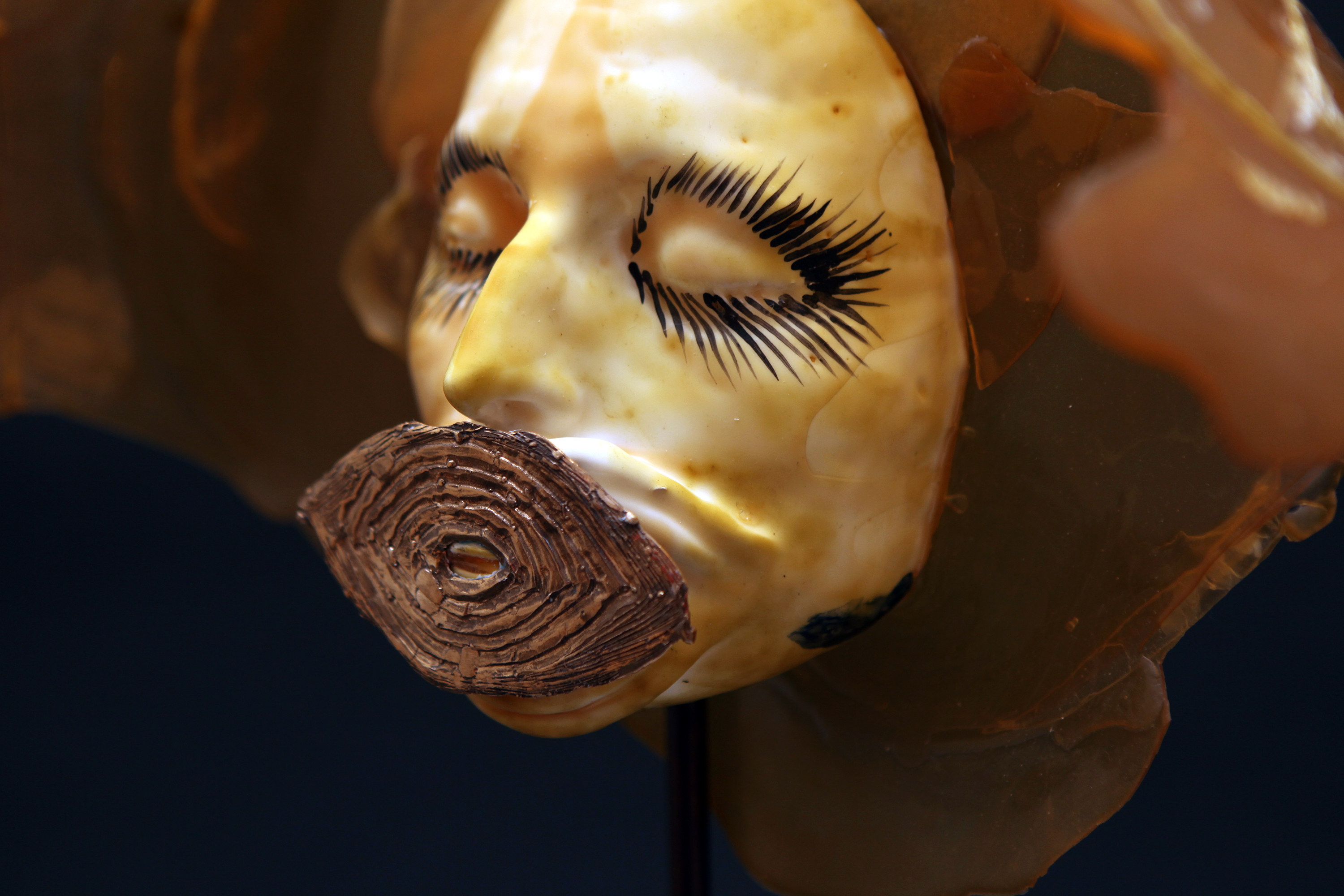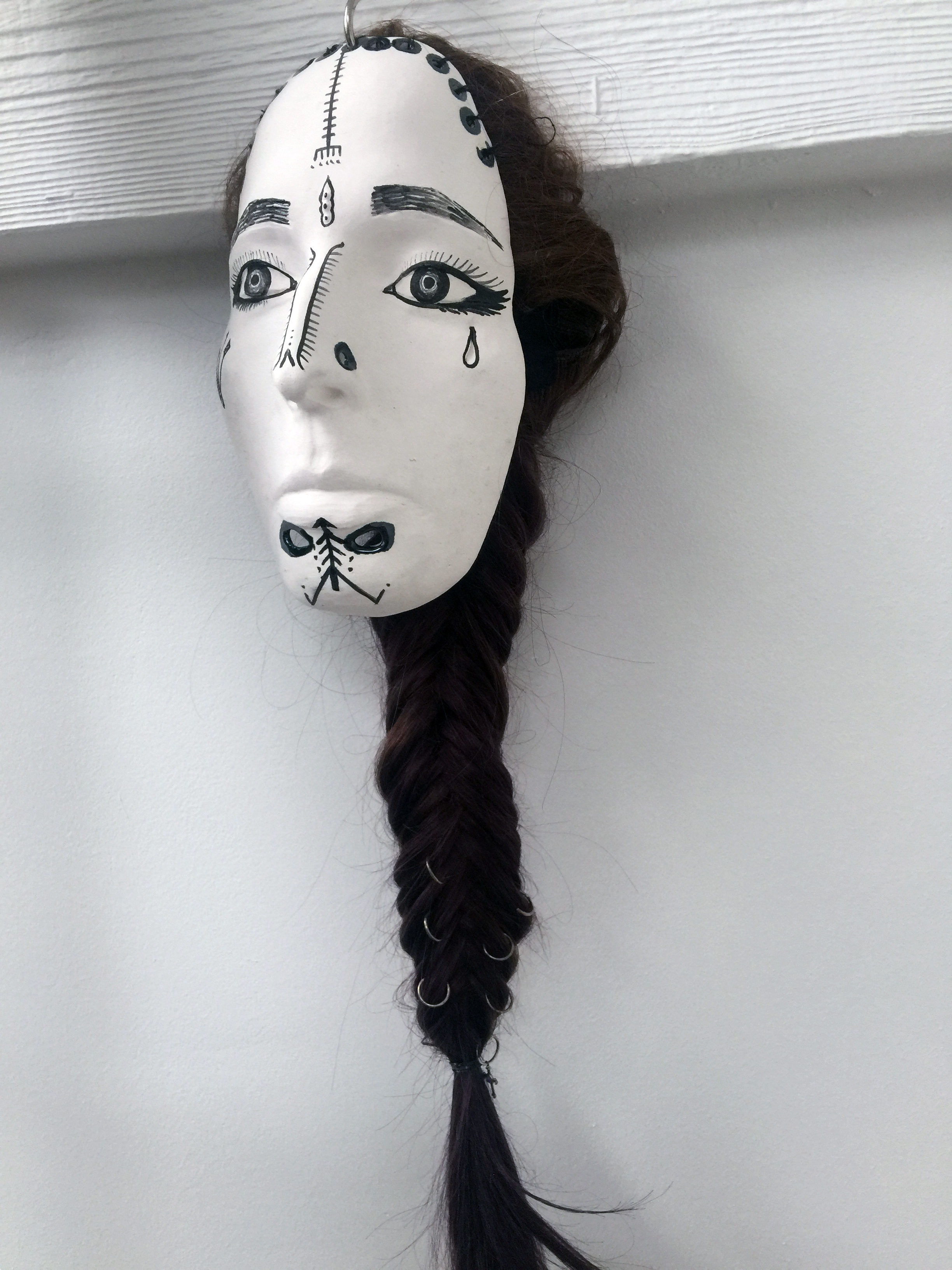 Le film d'animation hybride matérialise et dénonce "la société des apparences", série de codes sociaux qui enferment l'individu, derrière lesquels il cache ses sentiments réels. Les masques mis en scène s'animent et se mélangent pour mettre le spectateur face aux apparences.

This hybrid animated film materializes and denounces "the society of appearances", set of social codes that enclose
the individual, behind which he hides his true feelings. Masks come alive to bring the viewer face to appearances that society makes him take, but also faces behind these appearances.



vidéo 2010