Cabinet of curiosity
/Sarabande

Jingdezhen, 2017.
Porcelaine gravée émail céladon/// Engraved celadon porcelain


Danse macabre, Sarabande_

Vase forme Ming tourné par les artisans traditionnels de Jingdezhen,
puis décoré par mes soins, selon mon apprentissage sur place de la technique traditionnelle de gravure sur porcelaine, émail céladon. Le contraste entre le sujet du squelette dansant autour du vase porcelaine en référence au danse macabre européenne, s'oppose à sa forme typiquement chinoise, dont le motif squelette est quasiment toujours culturellement absent.



Danse of Death, Sarabande_


Ming shaped vase turned by traditional craftsmen from Jingdezhen,
then decorated by me, according to my on-site training of the traditional technique of engraving on porcelain, celadon glaze. The contrast between the subject of the skeleton dancing around the porcelain vase in reference to the European dance of death contrasts with its typically Chinese form, whose skeleton motif is almost always culturally absent.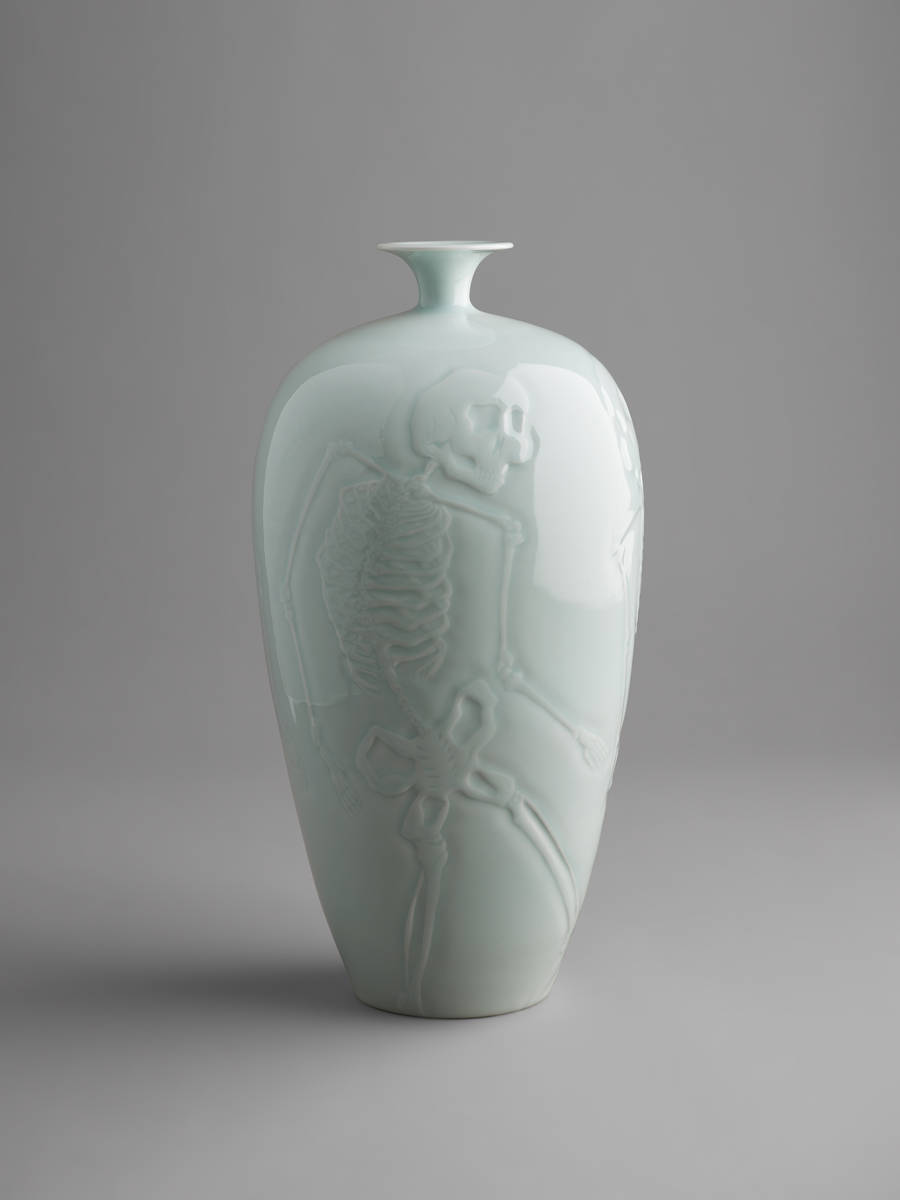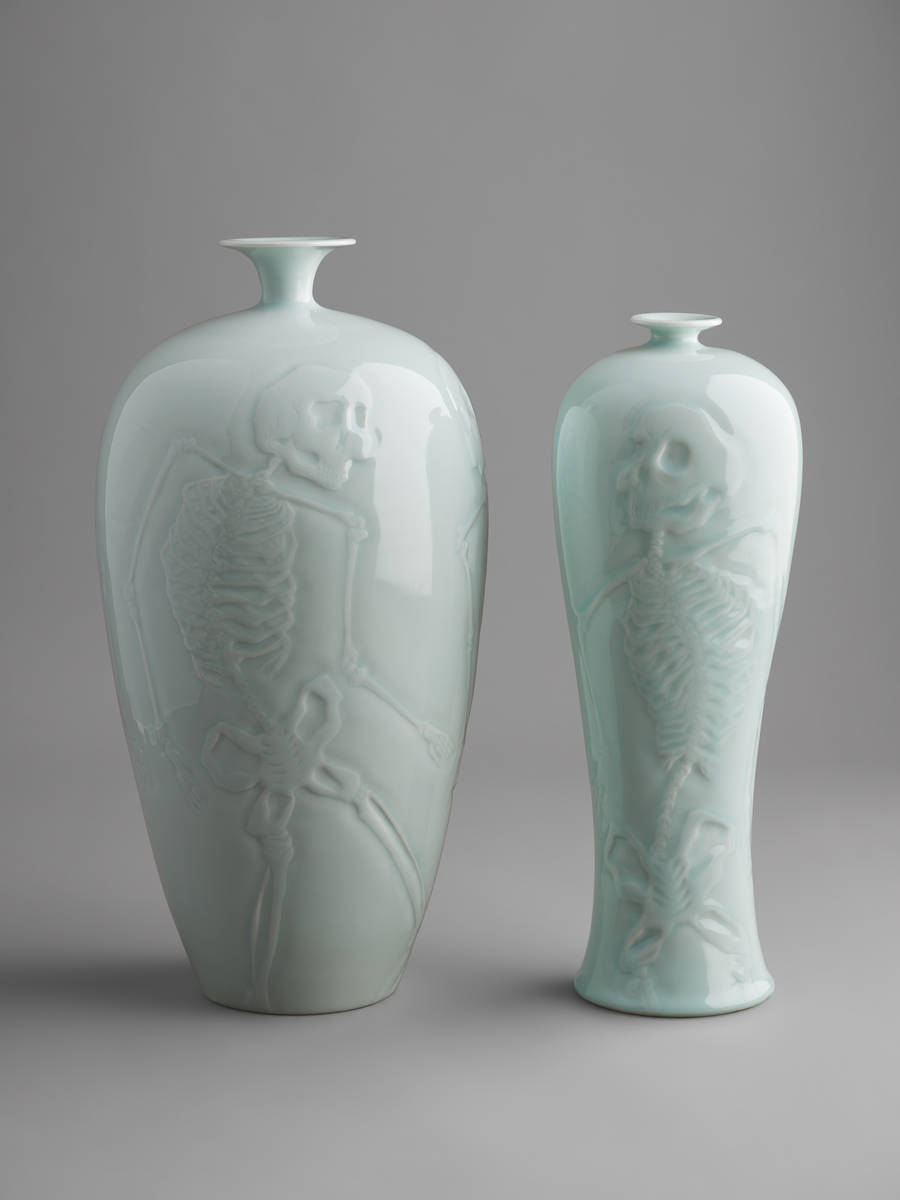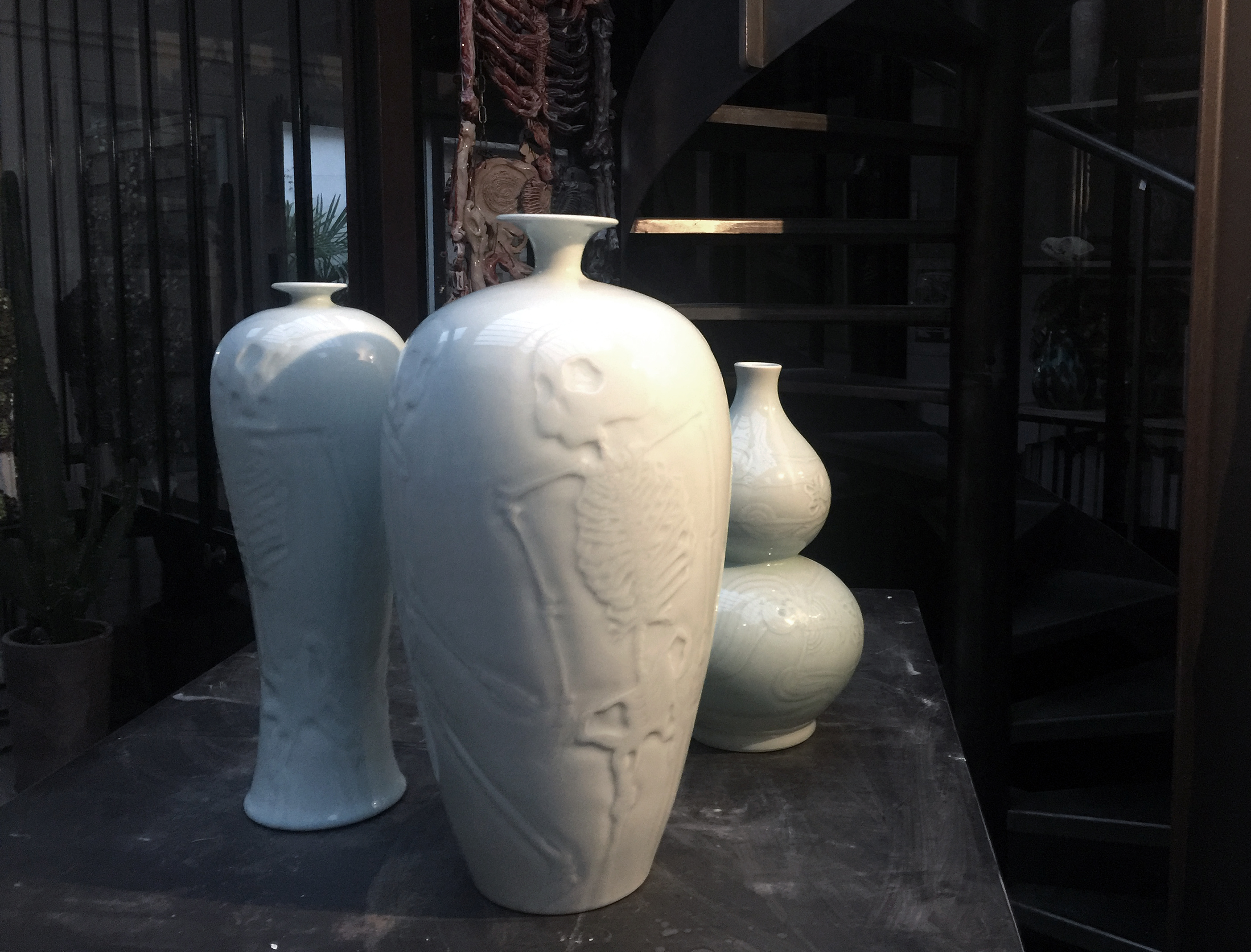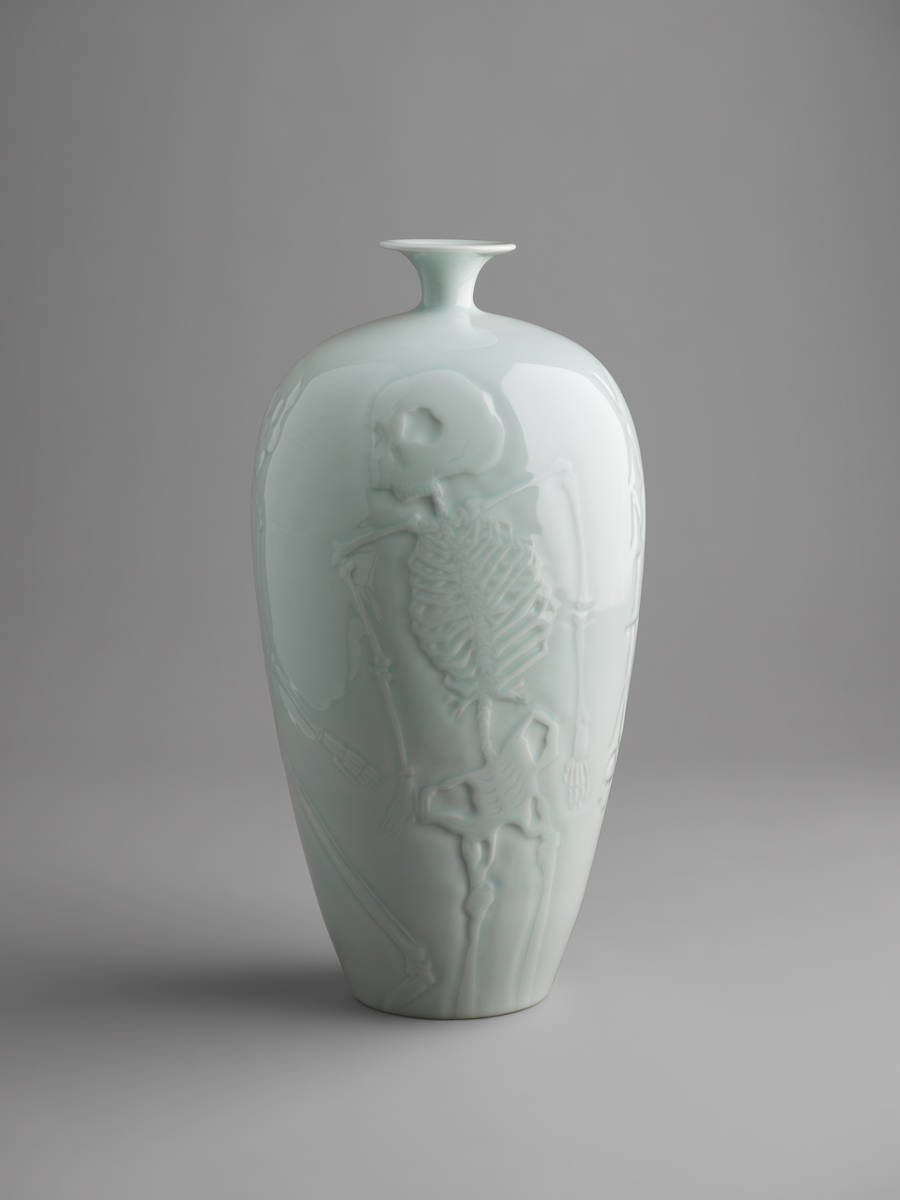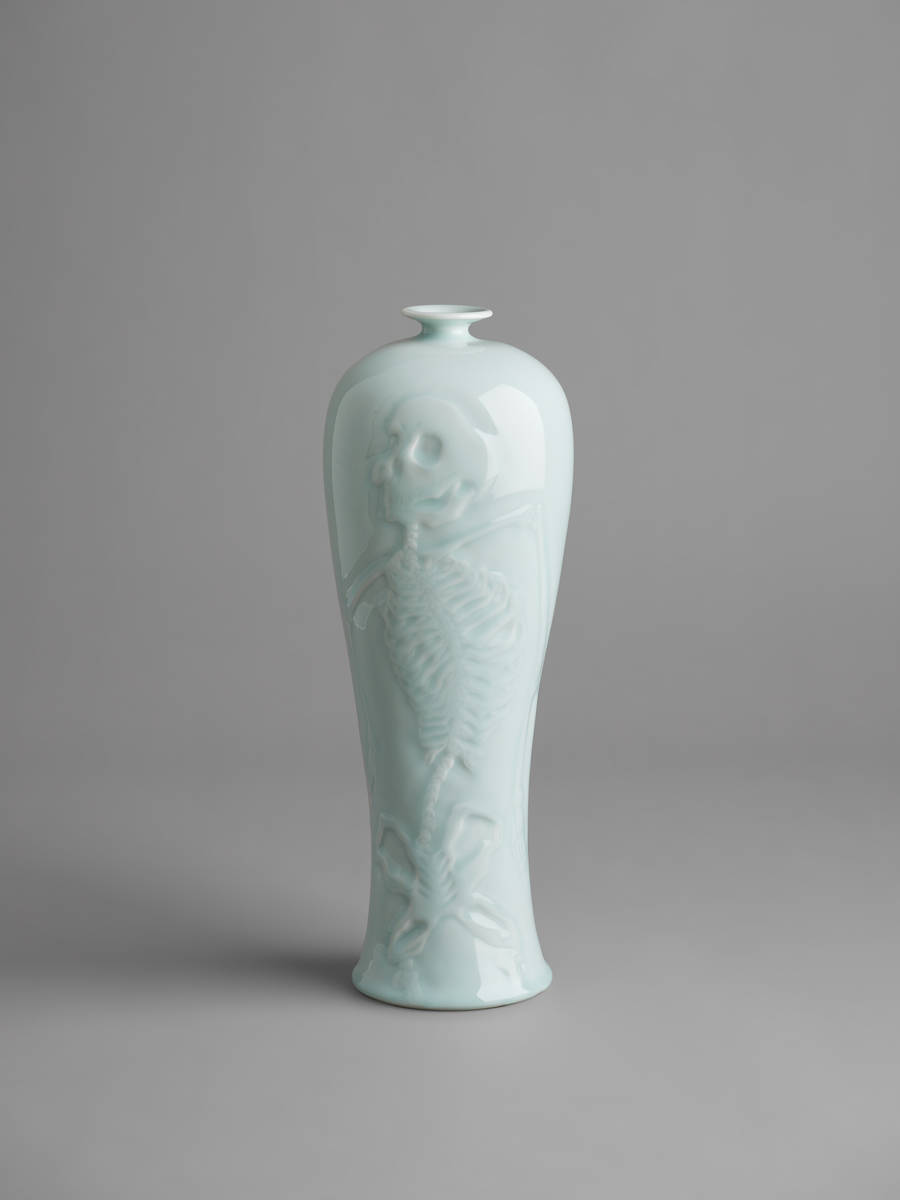 Making of the Vases at the Old factory in Jingdezhen_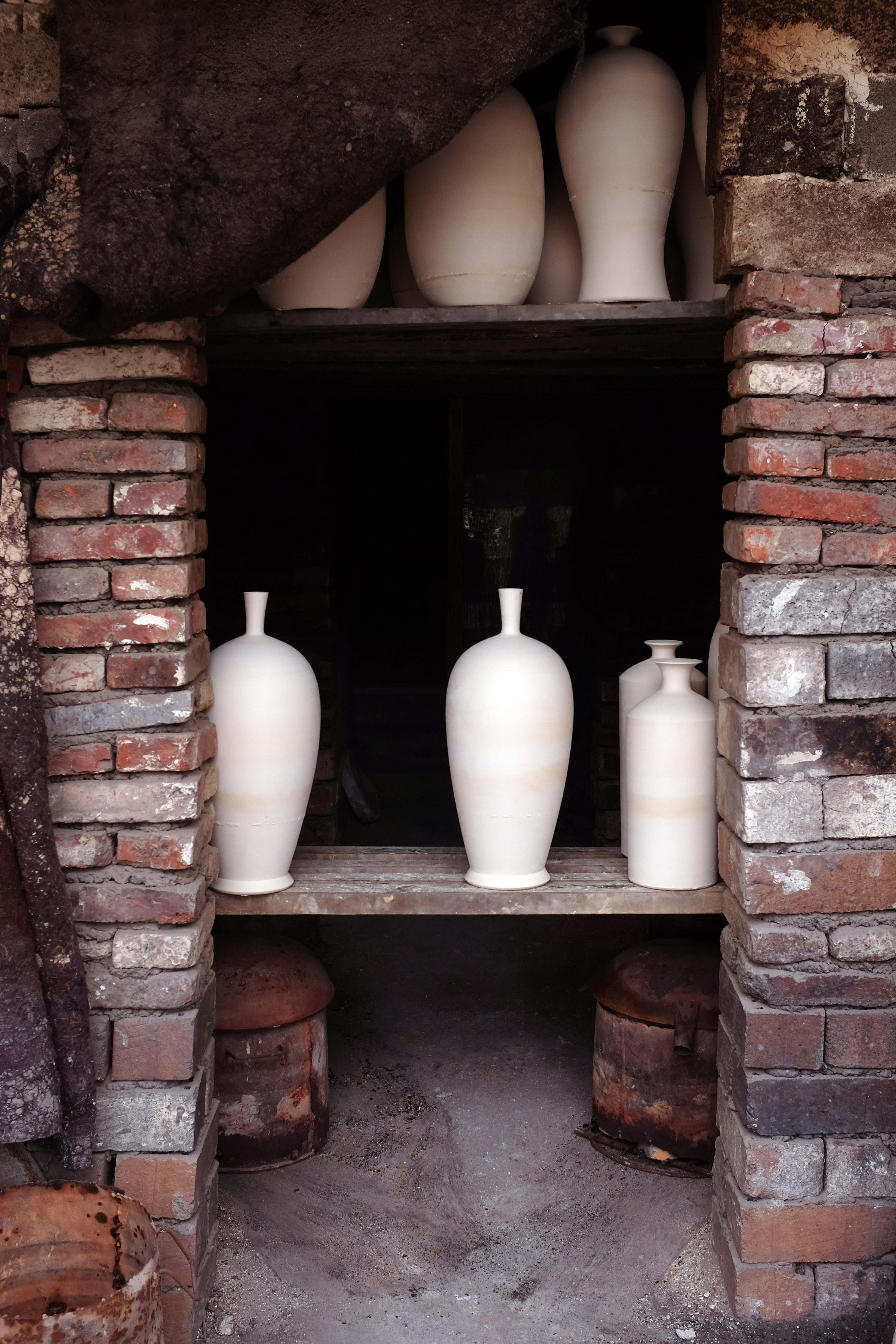 dimensions :