Montreuil, 2020.
Peinture à l'huile et aquarelle sur carnet dépliant japonais, & vidéo animation. // Oil painting & watercolor on Japanese folding notebook, & animation video



During Les Vanités sont toujours dans mon esprit, et les natures mortes de la Renaissance reflète l'étrange mois de printemps passé en confinement. dehors les fleurs d'épanouissent.. pendant que nous nous fanions. Il y a de la beauté dans une fleur qui se fâne, je les trouve même plus belle que les fleurs fraîches et contre l'avis de la société, il y a de la beauté dans une femme qui vieillit.


Cette nature morte est un hommage aux femmes artistes du passé, tel Judith Leyster, qui n'ont pu s'épanouir que dans les scènes de genre accepté, contre les sujets interdits, comme la nudité. Les fleurs prennent des aspects charnels, une se transforme en vulve pour lier ces histoires à travers le temps.
'Vanitas paintings were always on my mind, the Renaissance still life paintings were reflecting to the strange spring month we were leaving in confinement. The flowers were there blooming... while we were fading. There is beauty in flower fading, I found them even more beautiful than in their youth, and against society belief, there is also beauty in women aging.'
This still life is a tribute to the ghost of past woman artists such as Judith Leyster, and to the genre painting that they've been allowed to developped, against subject that were forbidden, such as nudity. The flower turns into a vulva to link both in time.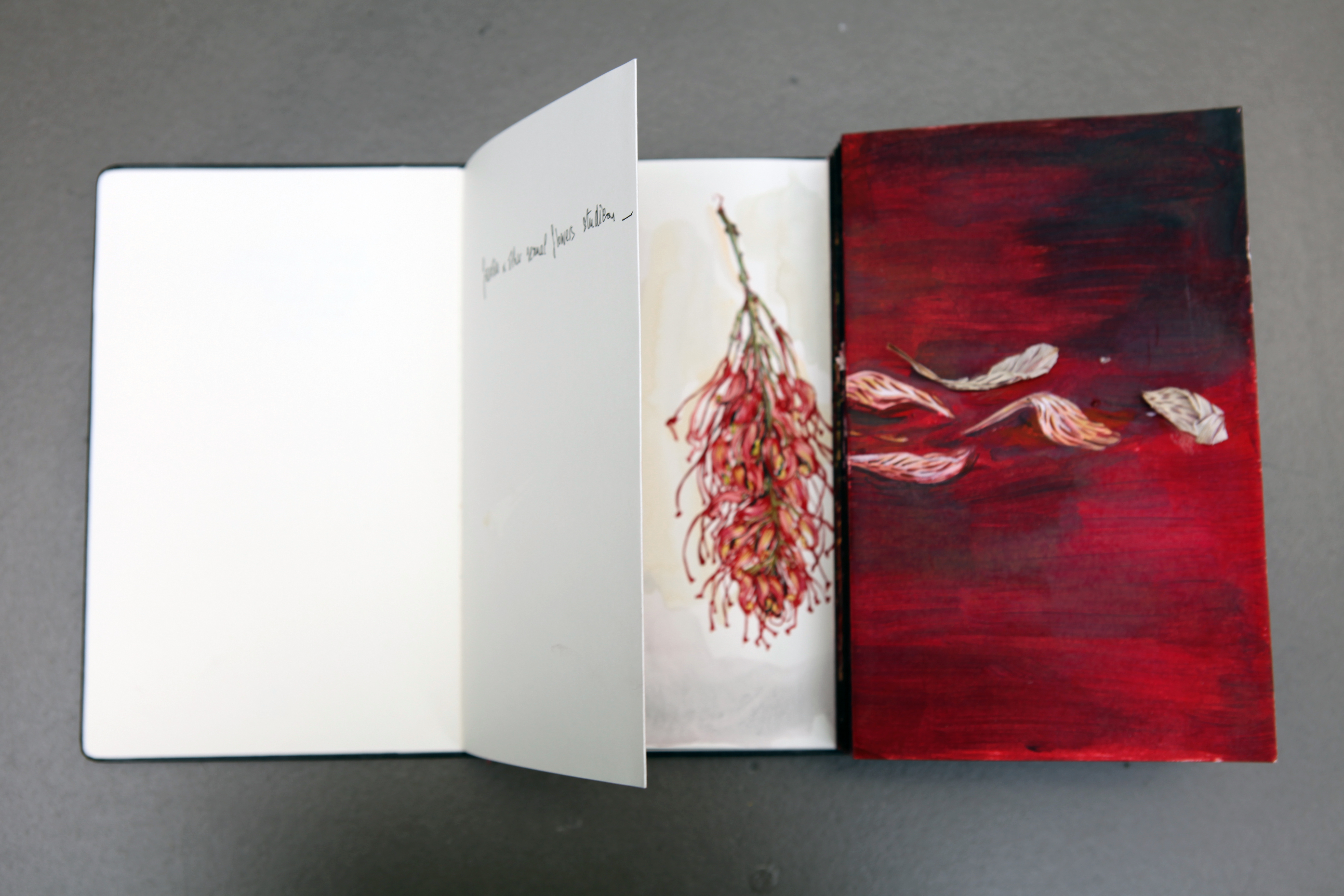 Nature morte, fleurs séchées sur métal peint et oxydé_




dimensions: