Insomnio / Blue Storm
/Library of nightmares

Jingdezhen, 2014.
Porcelaine émaillée, calligraphie au cobalt/// Cobalt calligraphy glazed porcelain.


Présentés simplement sur des pupitres d'acier patiné, à la manière d'une bibliothèque contemporaine, éclairés de LEDs dissimulés, ils sont éclairés et éclairants à travers leur lumière et par leurs significations.
"

Blue Storm" applique la technique ancestrale chinoise de la calligraphie au cobalt sur porcelaine. Réalisés au pinceau chinois, les citations réfèrent à Jung et à la symbolique des rêves. La calligraphie abstraite et les pages tourmentées symbolisent la tempête cérébrale qui se produit lors d'un cauchemard, d'une insomnie.



Presented simply on patinated steel lecterns, lit by hidden LEDs, these porcelain books dedicated to the world od dreams illuminate and enlighten through their radience and through their meaning. "Blue Storm" applies Chinese ancestral technique of cobalt calligraphy. Made with a Chinese brush, the quotes refer to Jung and the symbolism of dreams. Abstraction represent the loss of landmarks during nightmares. The abstract calligraphy and tormented pages symbolize the brain storm that occurs during a nightmare, insomnia.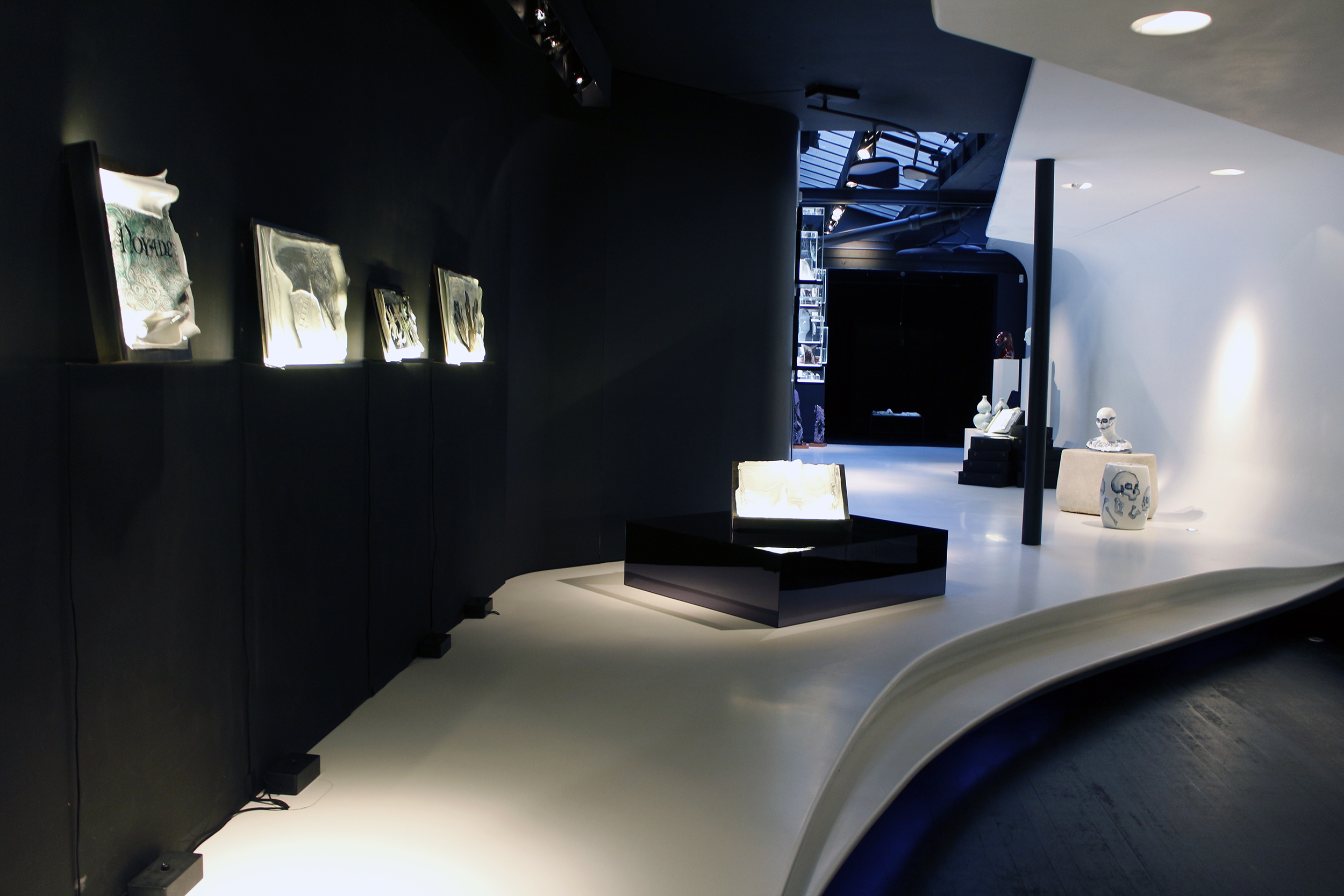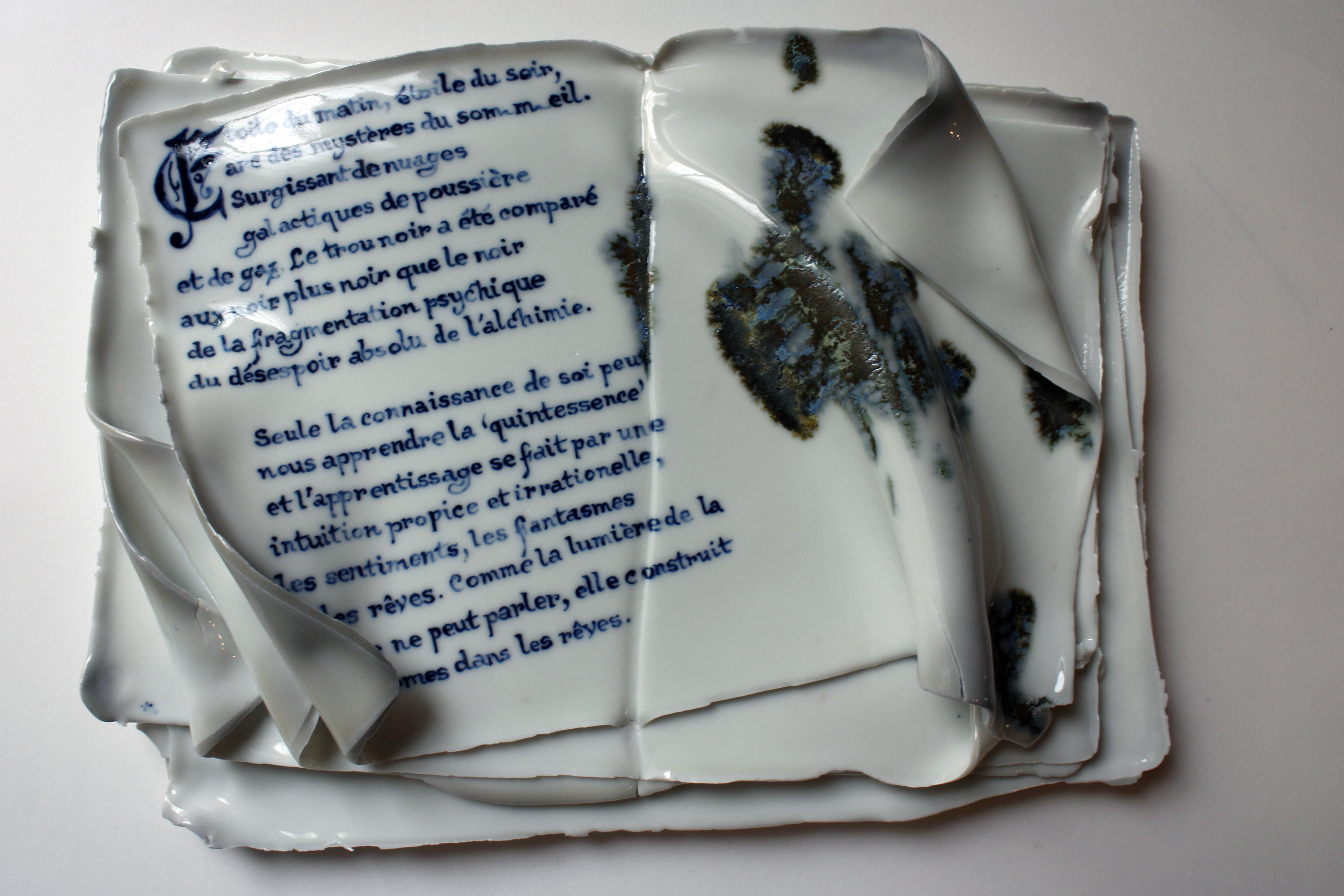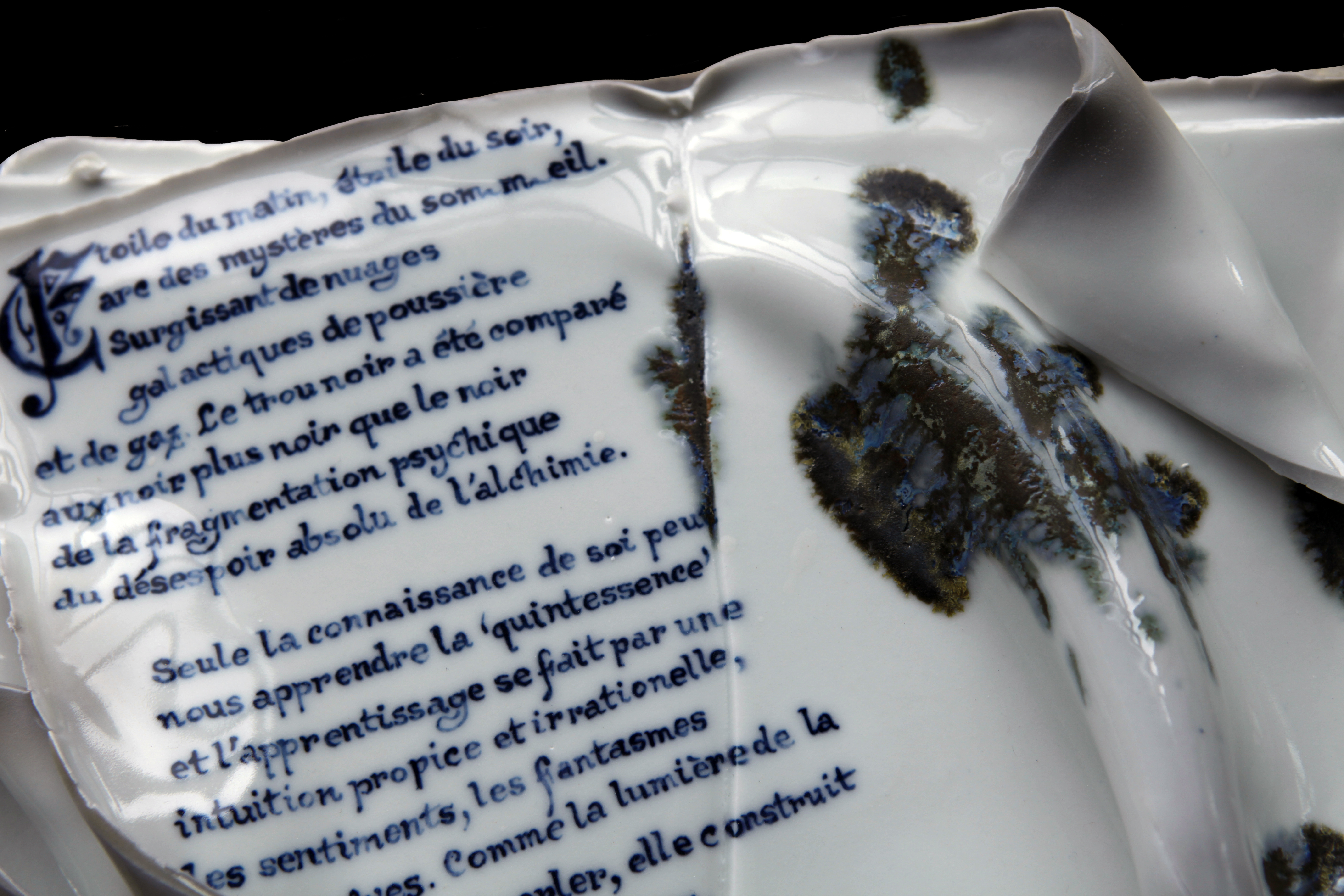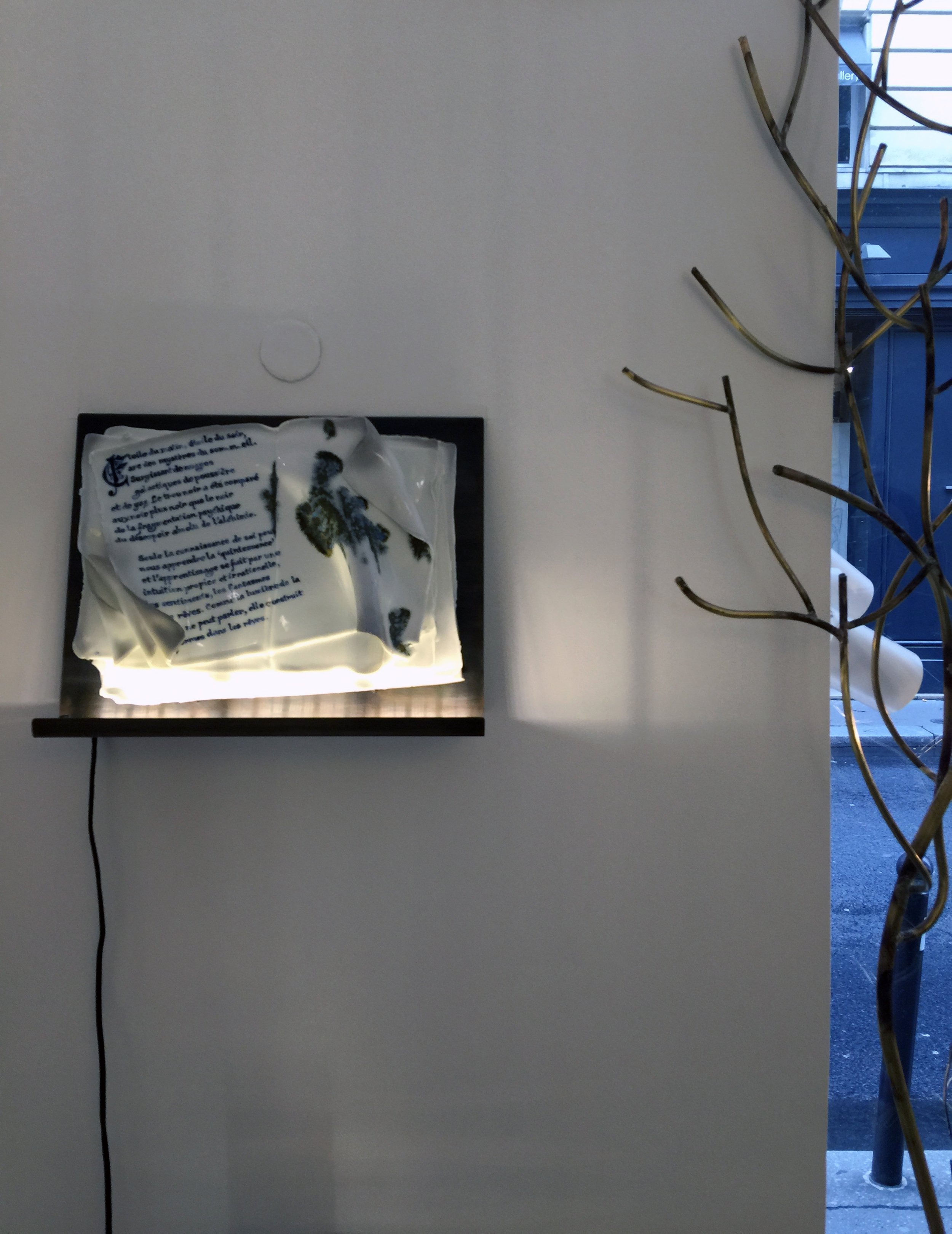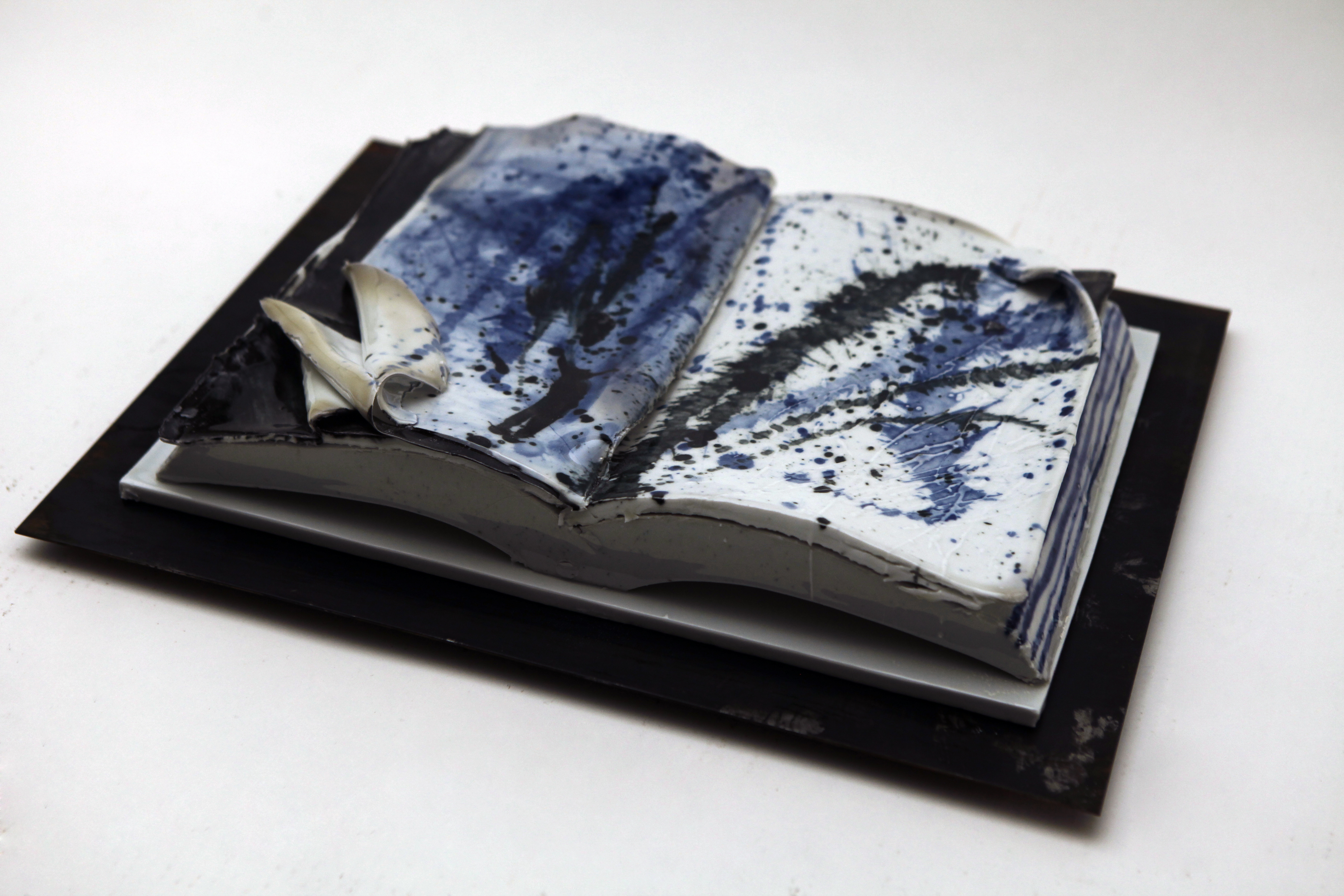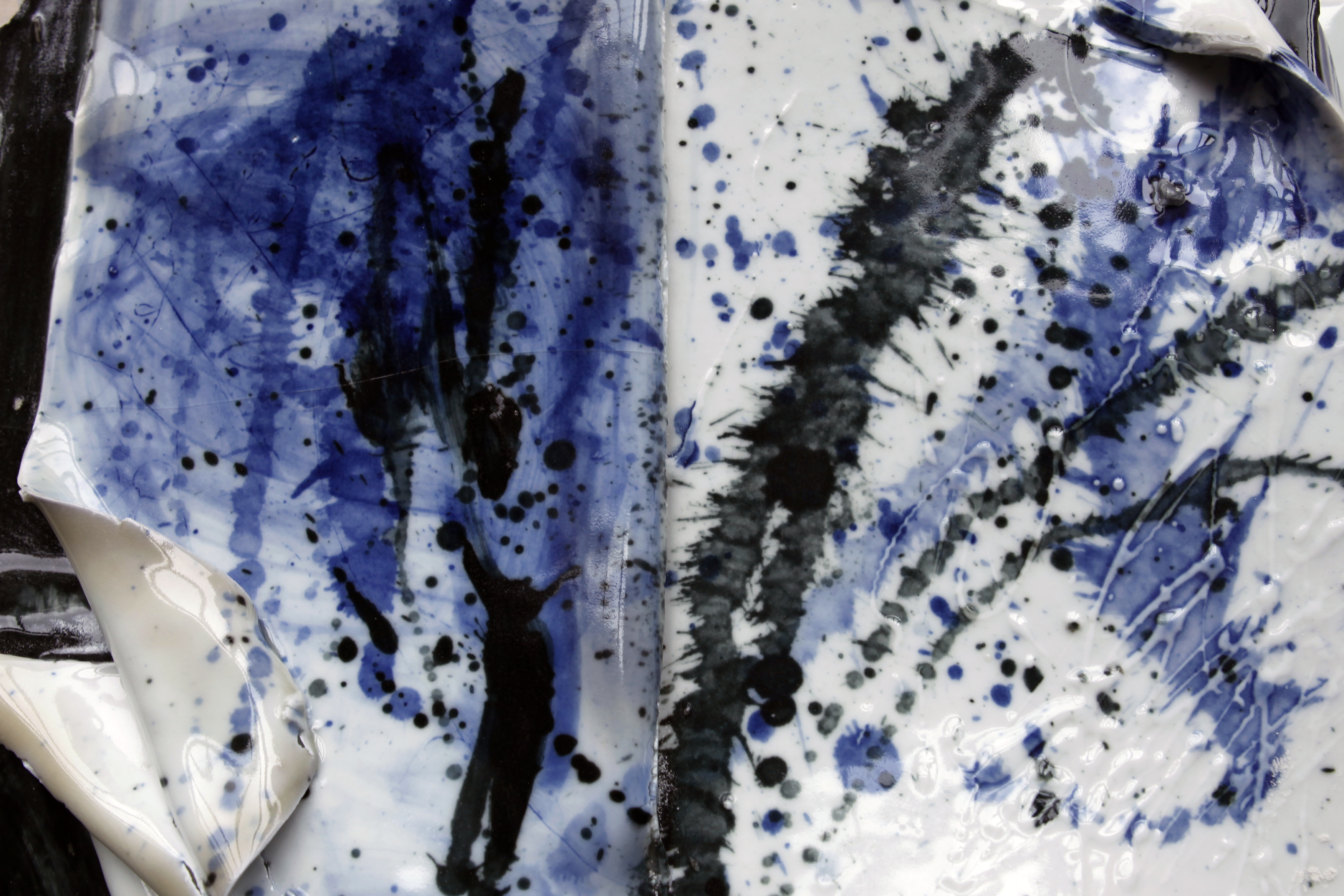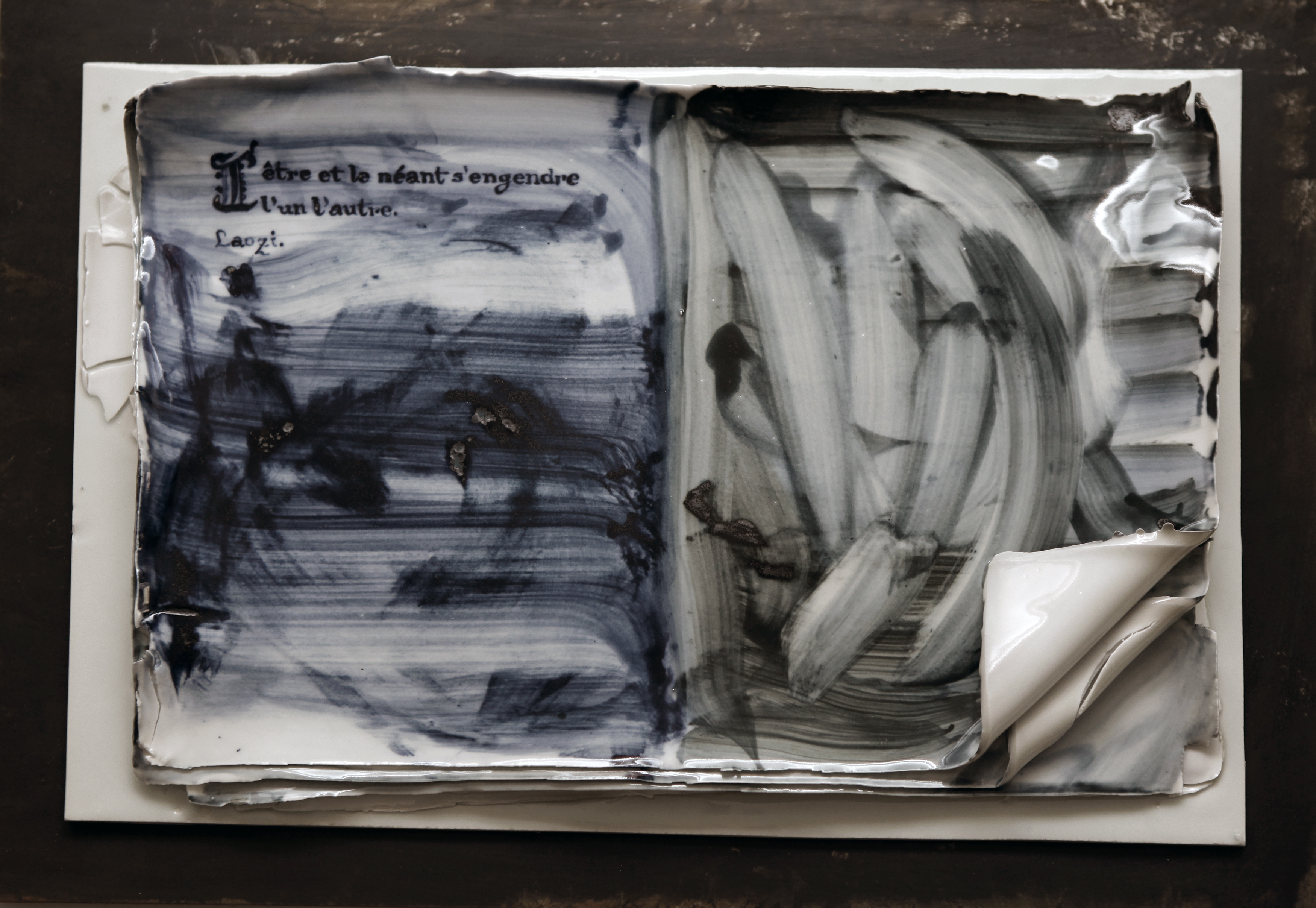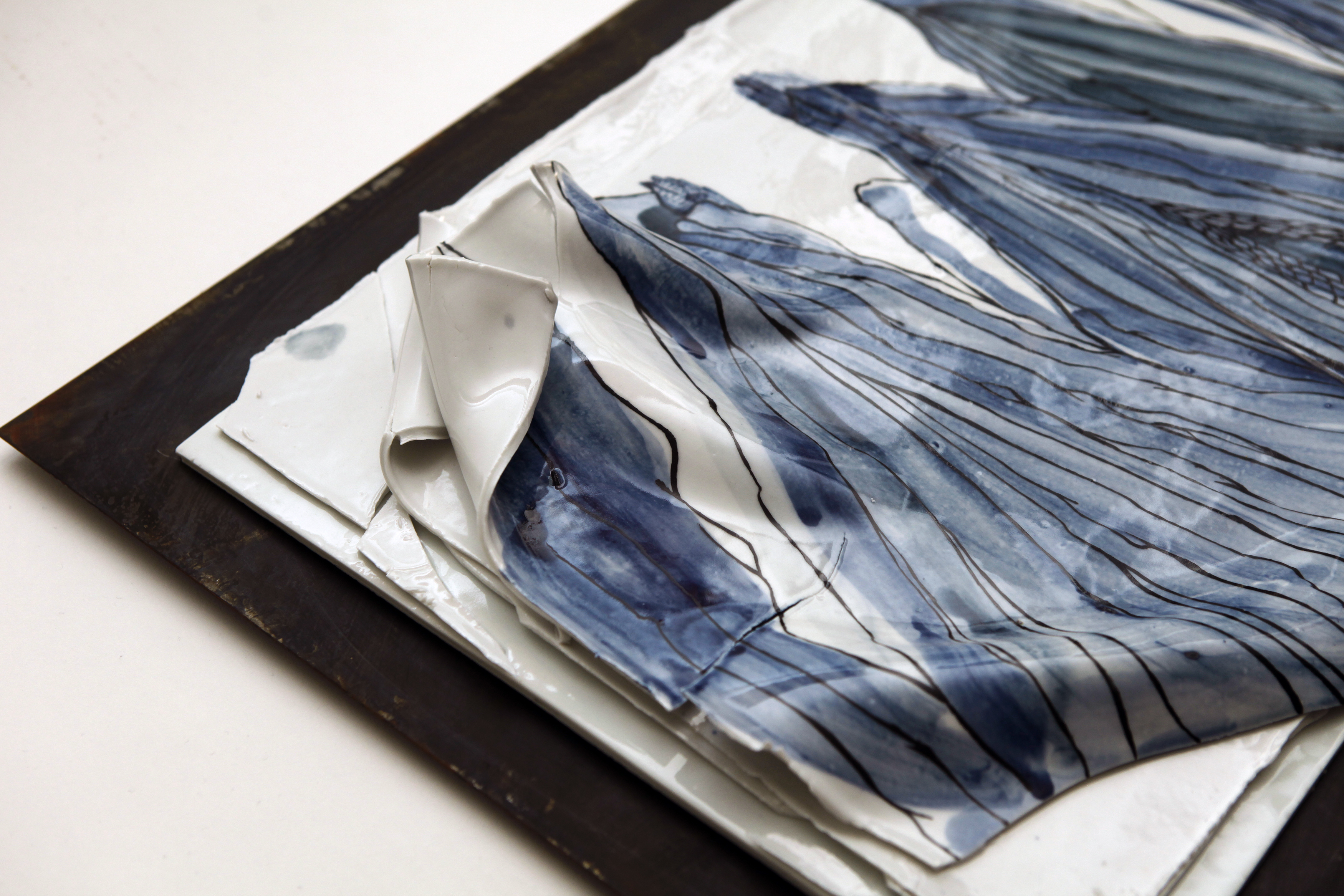 Vidéo projection sur livre de porcelaine émail blanc. ->






dimensions :