Palms
/Palmes de céramique

Montreuil, 2018 - 2023.
Grès porcelainé émaillé, métal de cuivre & empiètement métallique/// Copper green glazed porcelain stoneware & metal encroachment

Inspirées de la ville Rio de Janeiro, où la végétation et le béton se confrontent sans cesse, les plantes de grès porcelainé sont organiques et torturées, métalliques et urbaines,
ceux sont des plantes qui poussent dans le bitume, qui ont dû s'adapter au milieu urbain...
la feuille en céramique prend des teintes métalliques et mute en matière urbaine pour s'adapter à son environnement.
Inspiré des murs de carreaux en trompe l'œil d'azulejos, la partie des feuilles de palmes est en céramique émaillée bleu de cobalt, travail de détail et de lignes réalisées au pinceau calligraphique, dégradé d'engobe de bleu et creux noirci en saturation d'oxydes métalliques.

Inspired by cities like Rio de Janeiro, where vegetation and concrete are constantly confronted, porcelain stoneware plants are organic and tortured, metallic and urban, those are plants growing direclty from concrete, which had to adapt to the urban environment .. The ceramic palm takes on metallic hues and mute in urban matter to adapt to its environment.
Inspired by the walls of trompe l'oeil tiles of azulejos, the part of the palm leaves is in cobalt blue enamelled ceramic, work of details and lines carried out with a calligraphic brush, gradient of blue engobe and blackened hollow in saturation metal oxides.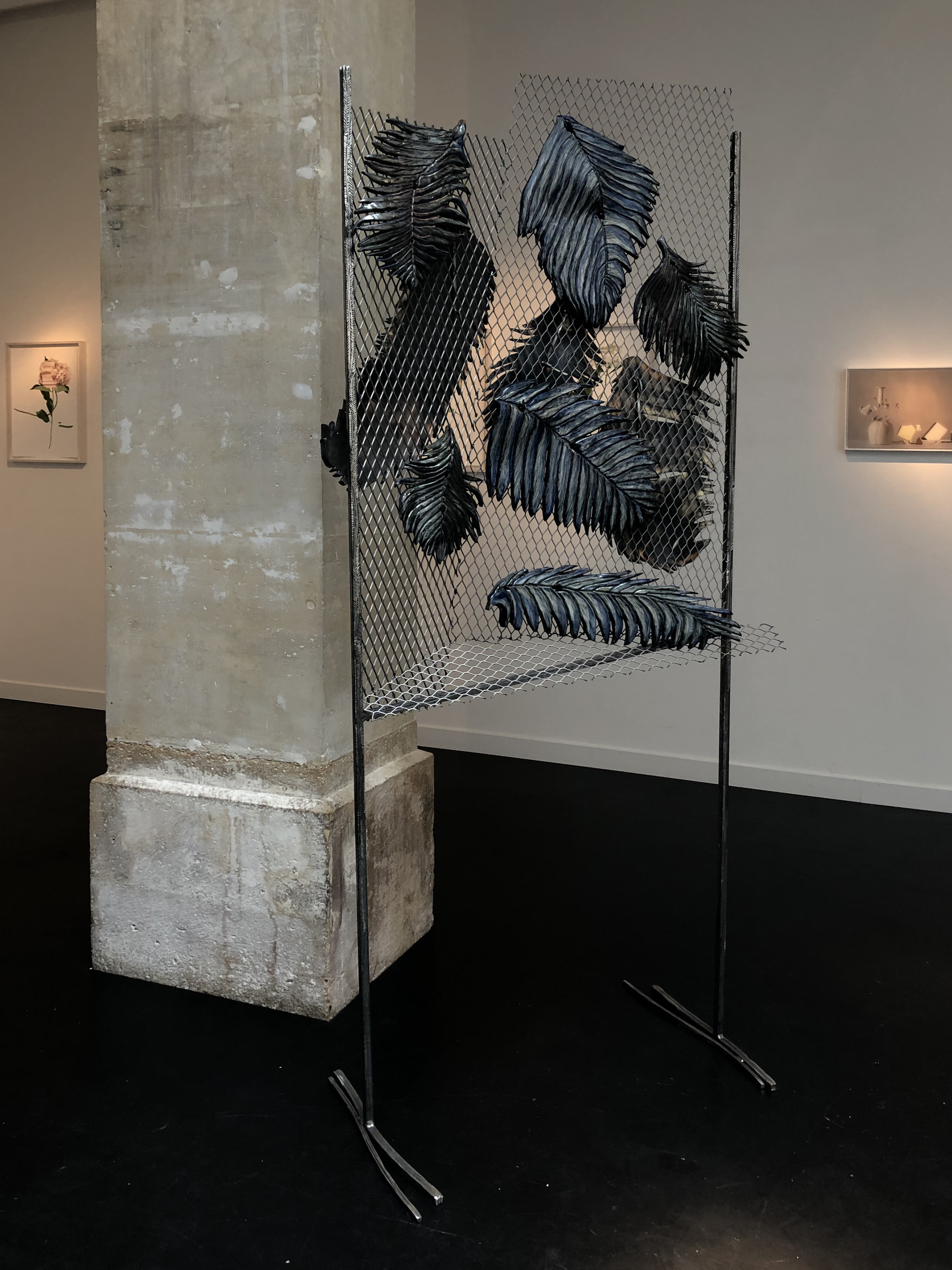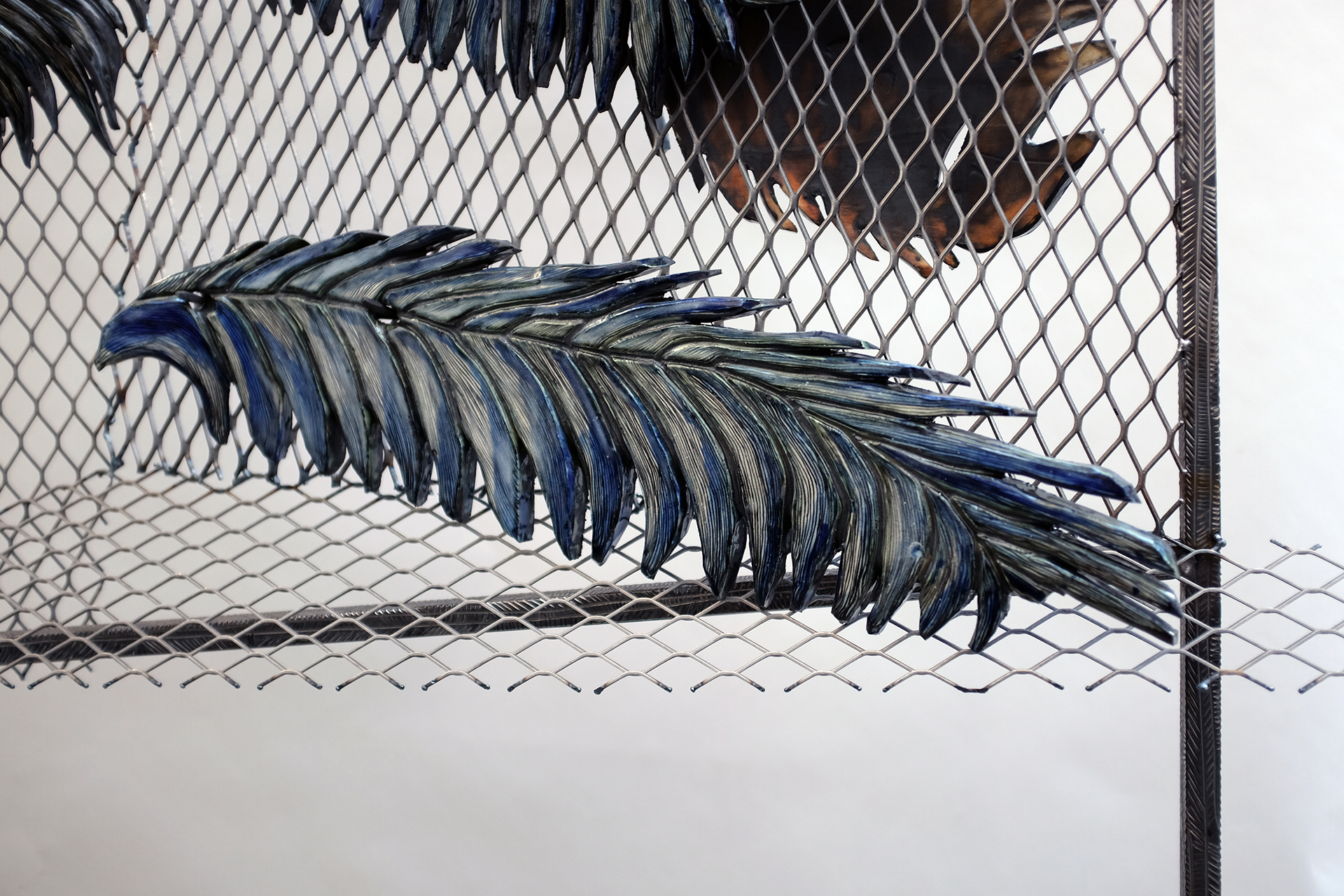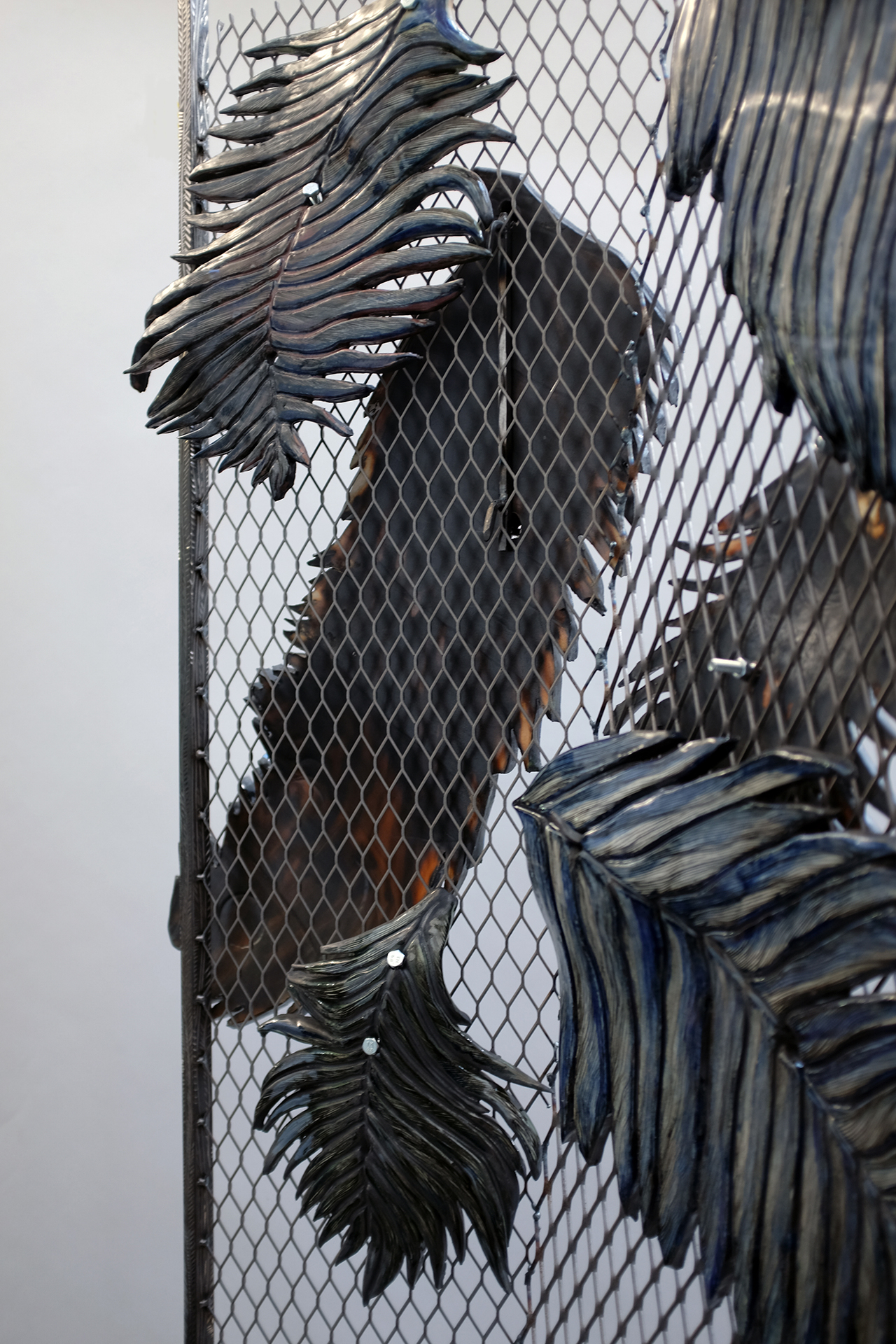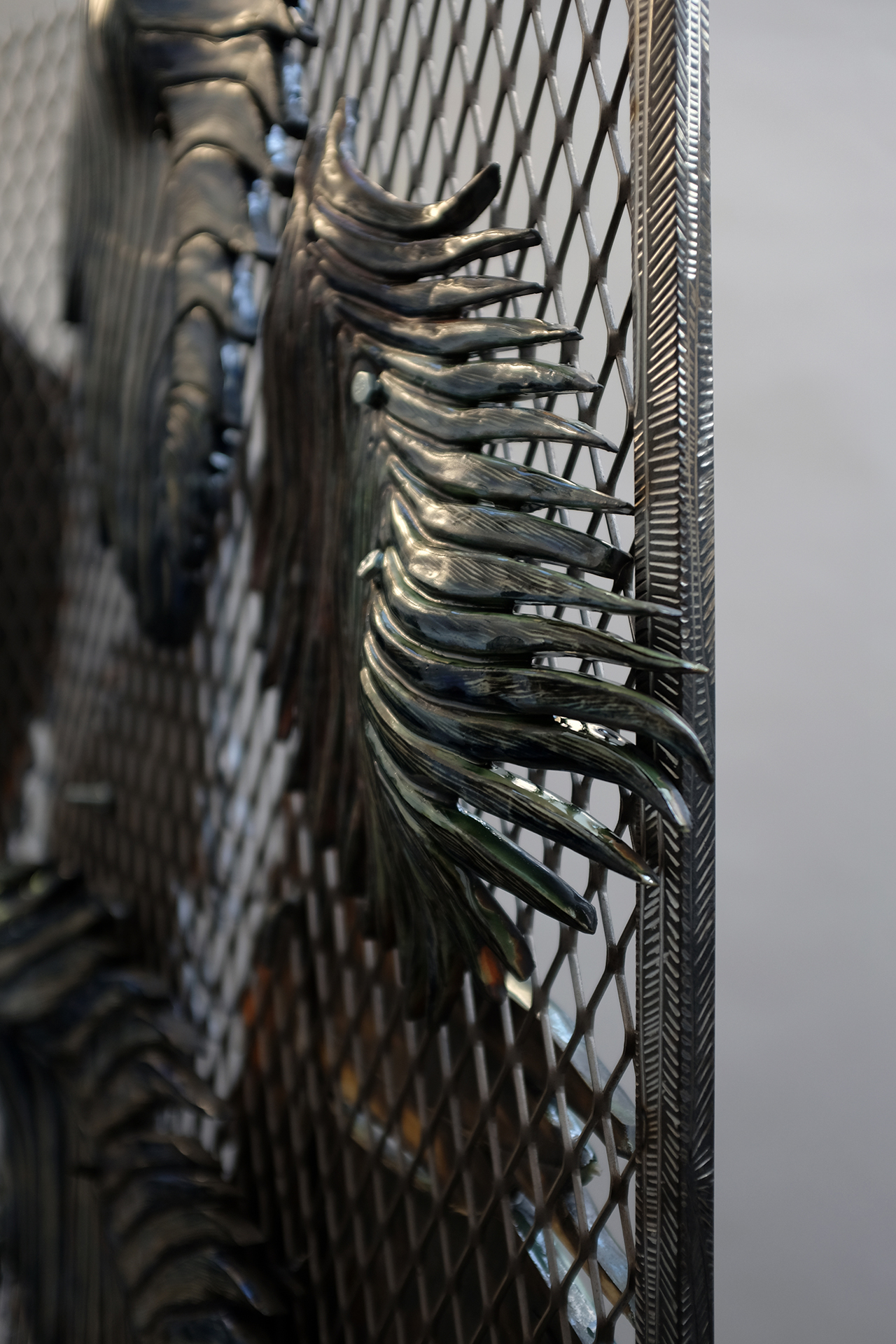 Palmes de grès porcelainé sur tiges acier métalliques, fleurs de métal éclairées de leds & feuilles de grillages urbains. Version éclairées_
Porcelain stoneware palms on metal steel rods, metal flowers lit with LEDs & leaves of urban grids.






dimensions :