Freak Dolls
/Porcelain dolls

Jingdezhen, 2017-20
Porcelaine calligraphie oxydes & gravé émail céladon, cheveux,tissus, yeux de verre ancien. Lit métallique ancien. /// Calligraphic glazed porcelain, engraved light blue celadon, hair, glass eyes. Ancient metallic bed.



JUDE & LOU.
Let the Freak show begin with the engraved and tattoed dolls...






JUDE, la poupéee tatouée, style tatouage old school et coupe de cheveux de Mathilda en référence aux images de féminité forte de mon enfance. LOVE/HATE.
JUDE, inked doll, old school tattoed styled with Mathilda haircut reference to my childhood love. LOVE/HATE.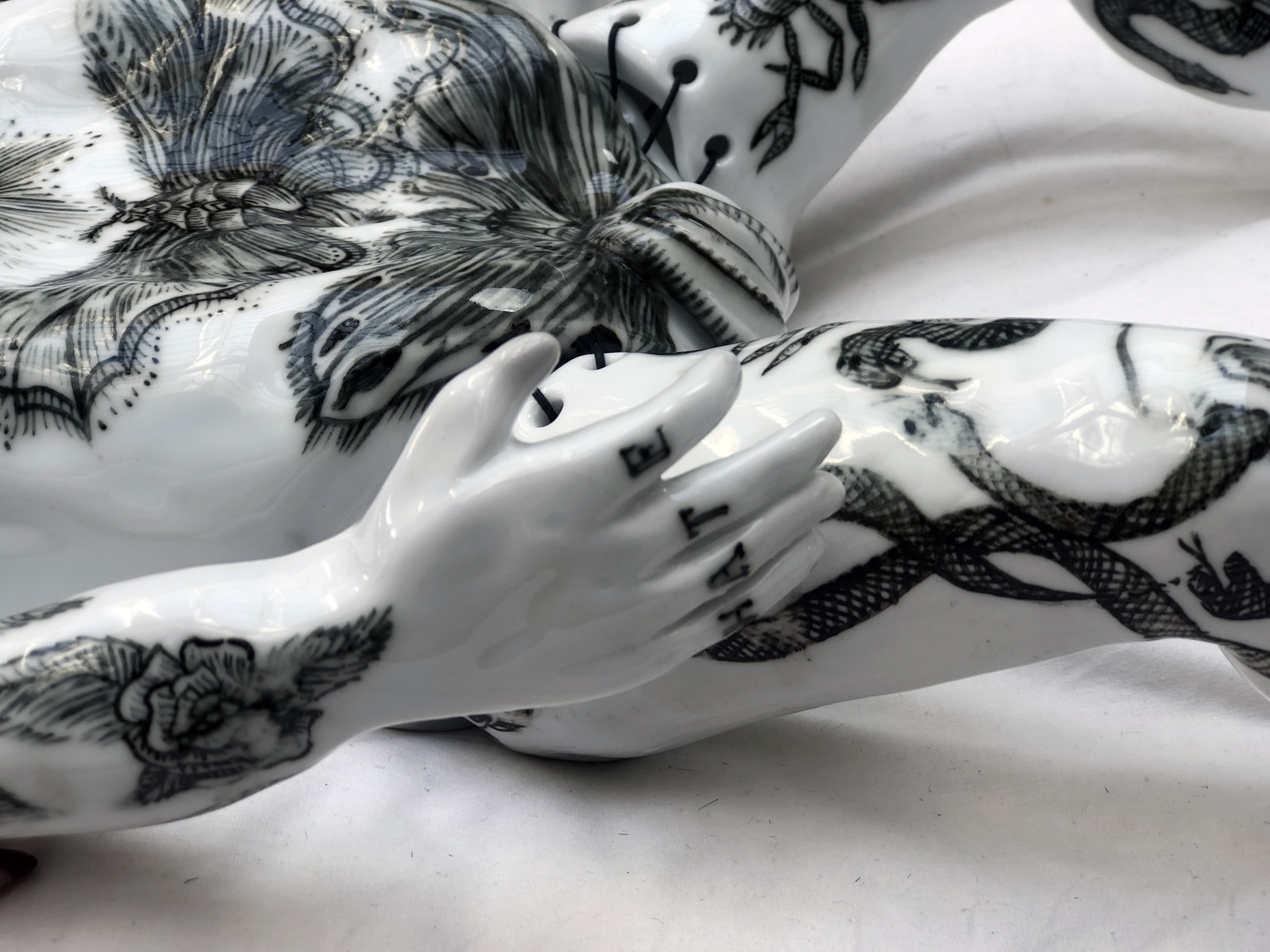 LOU, la poupée écorchée, gravées d'ossements et d'un coeur, aux cheveux blancs et dentelles anciennes. La poupée vieillesse.
LOU, the flayed doll, engraved with bones and a heart, with white hair & old lace. The old doll.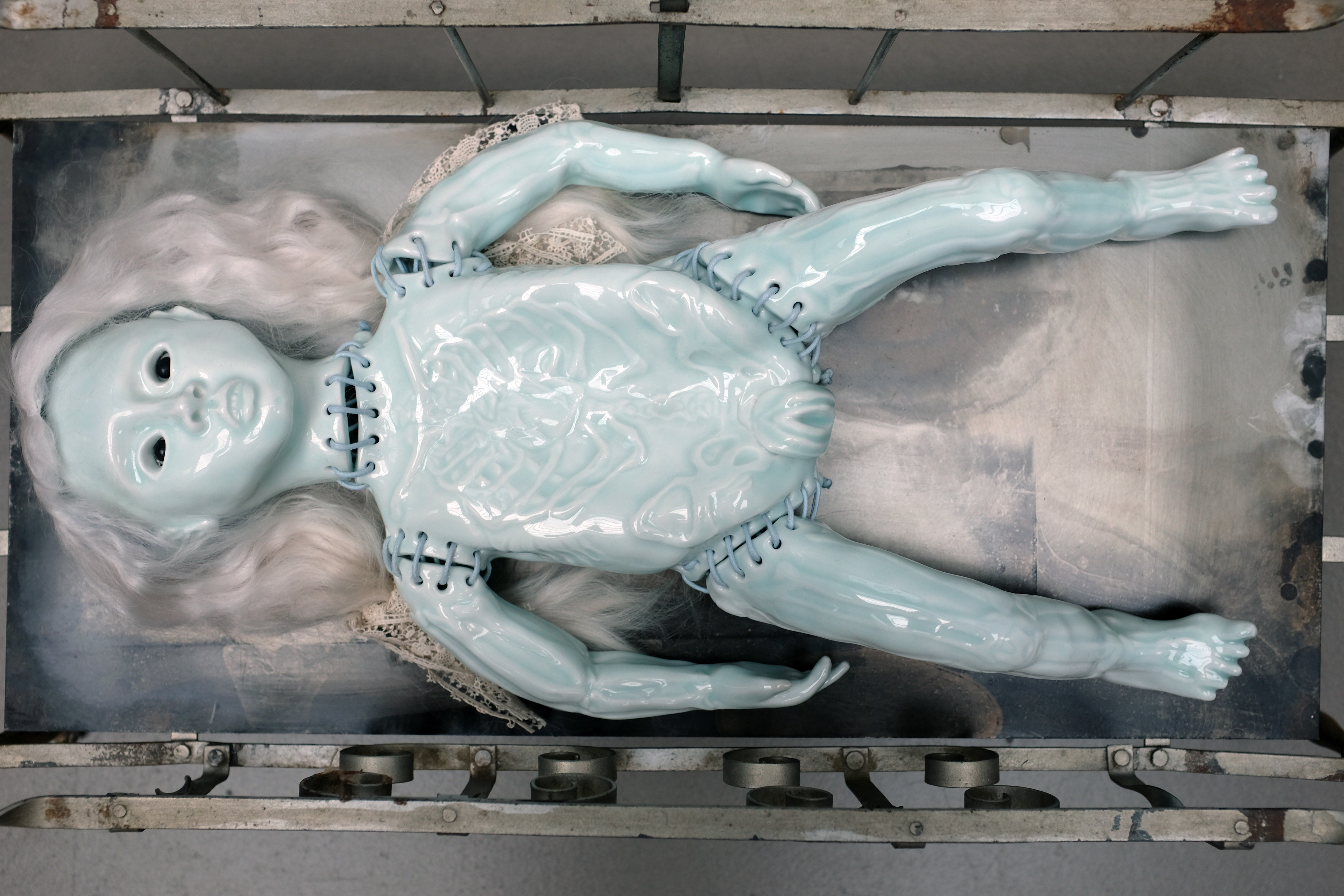 dimensions :