Capela dos Ossos
/Chapelle d'ossements

Portugal, 2013.
Faïence émaillée/// Glazed earthenware.
Porte en céramique dessinée à la main à l'émail sur bois - 2m10/80cm - pièce unique.


La porte en céramique est un passage, un miroir vers notre vanité.
A l'entrée de chaque Chapelle d'Os du sud du Portugal se trouve un message pour nous rappeler que nous sommes mortels. En haut de cette porte, se trouve le même message qu'à l'entrée de l'église Saint-François à Evora : Nos os qui sont ici, attendent les vôtres. Un message ecclésiastique de l'époque qui se transforme en carpe diem dans cette version contemporaine. La vanité d'aujourd'hui ne répond plus à un message d'intimidation théologique mais à un appel à la vie : Memento Mori, Memento Vitae.


The ceramic door represent a passage, a mirror to our vanity. At the entrance of each Chapel of bones in south of Portugal, you'll find a message to remind you that you are gonna die. At the top of this ceramic door, is written the same message that you can read at the entrance of Evora's Sao Francisco church : Our bones here, are waiting for yours. An ecclesiastique message that turn into a carpe diem in this contemporary version. The vanities nowadays, does not respond to a theogical intimidation, but to a life moto : Memento Mori, Memento Vitae.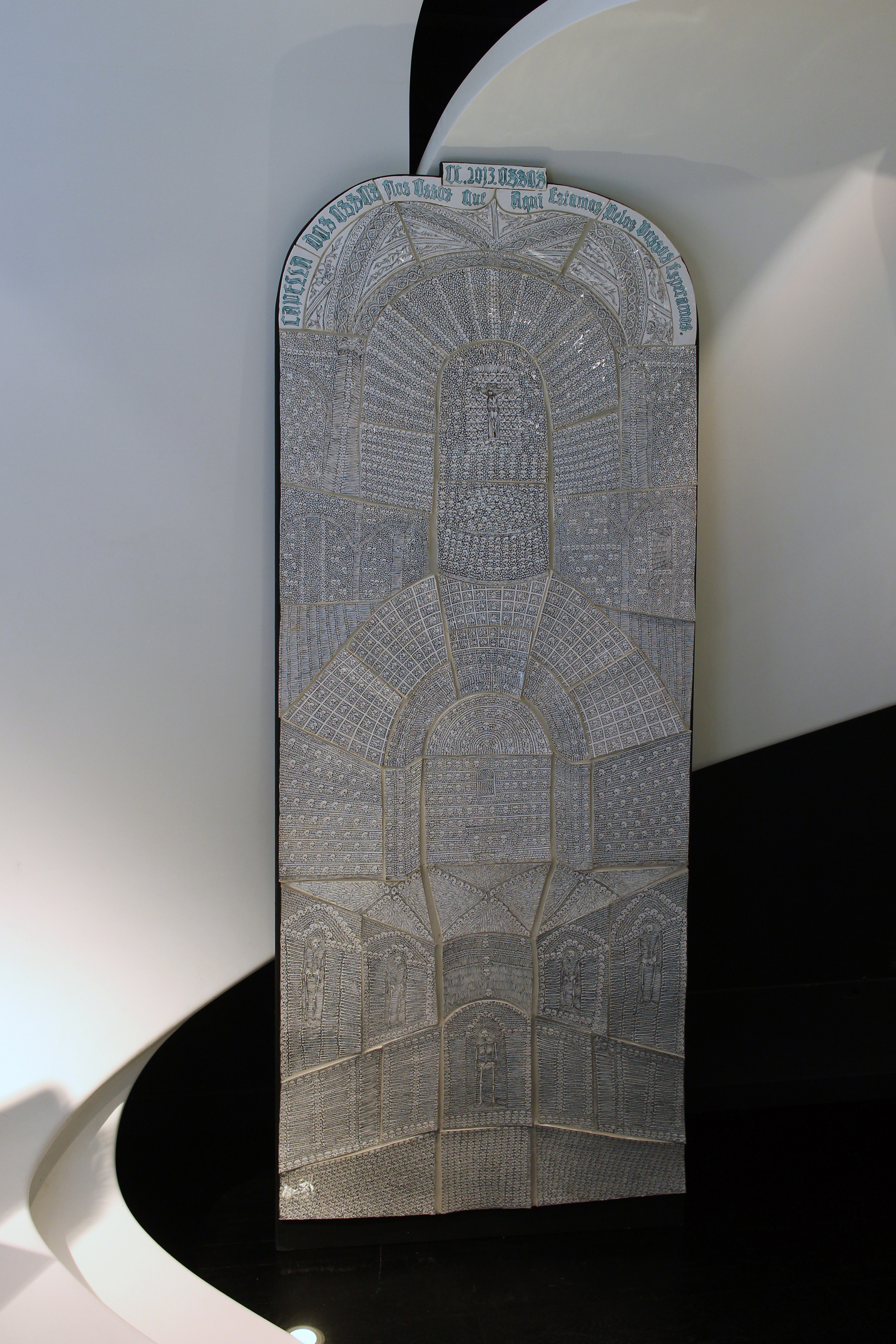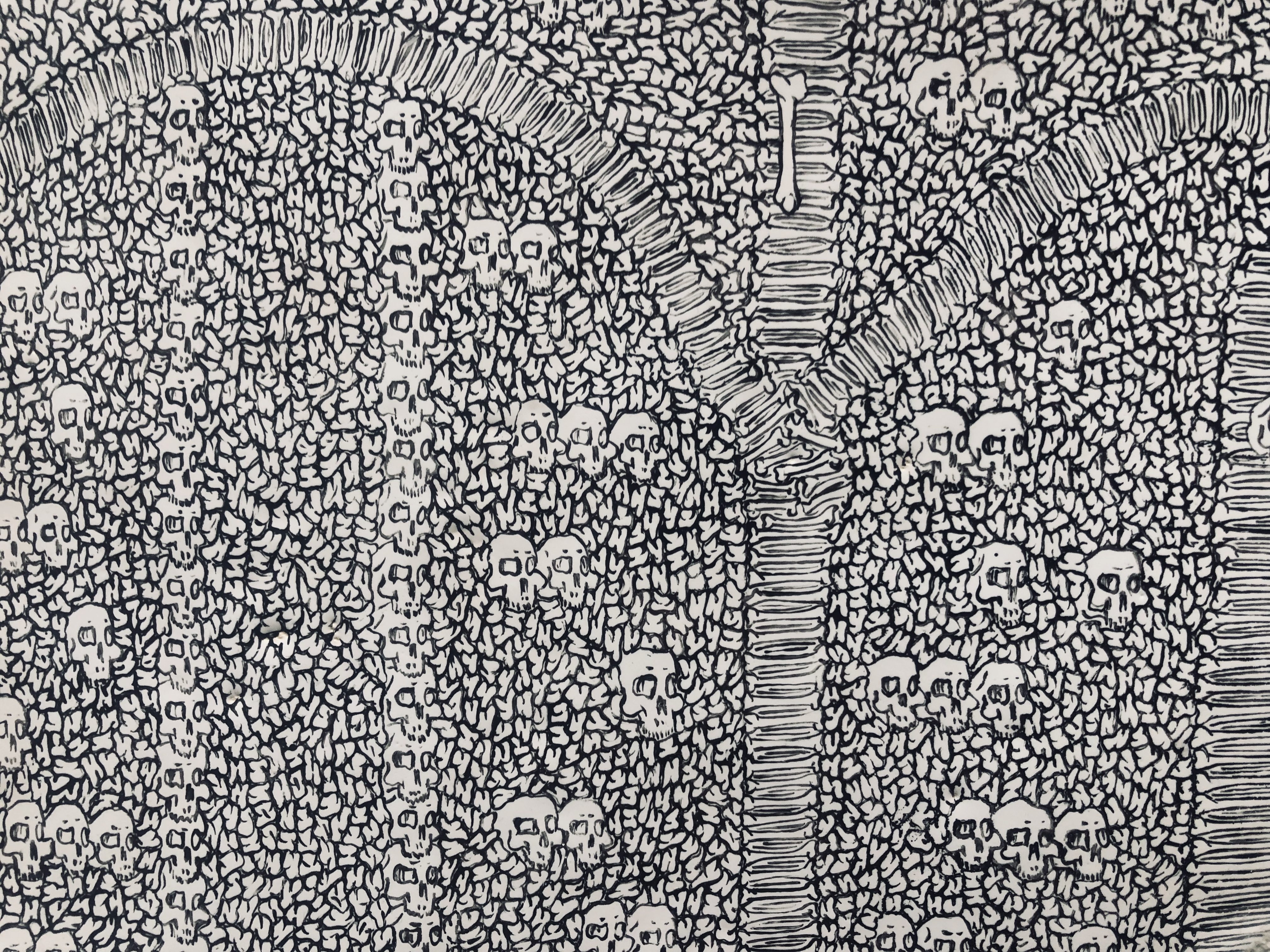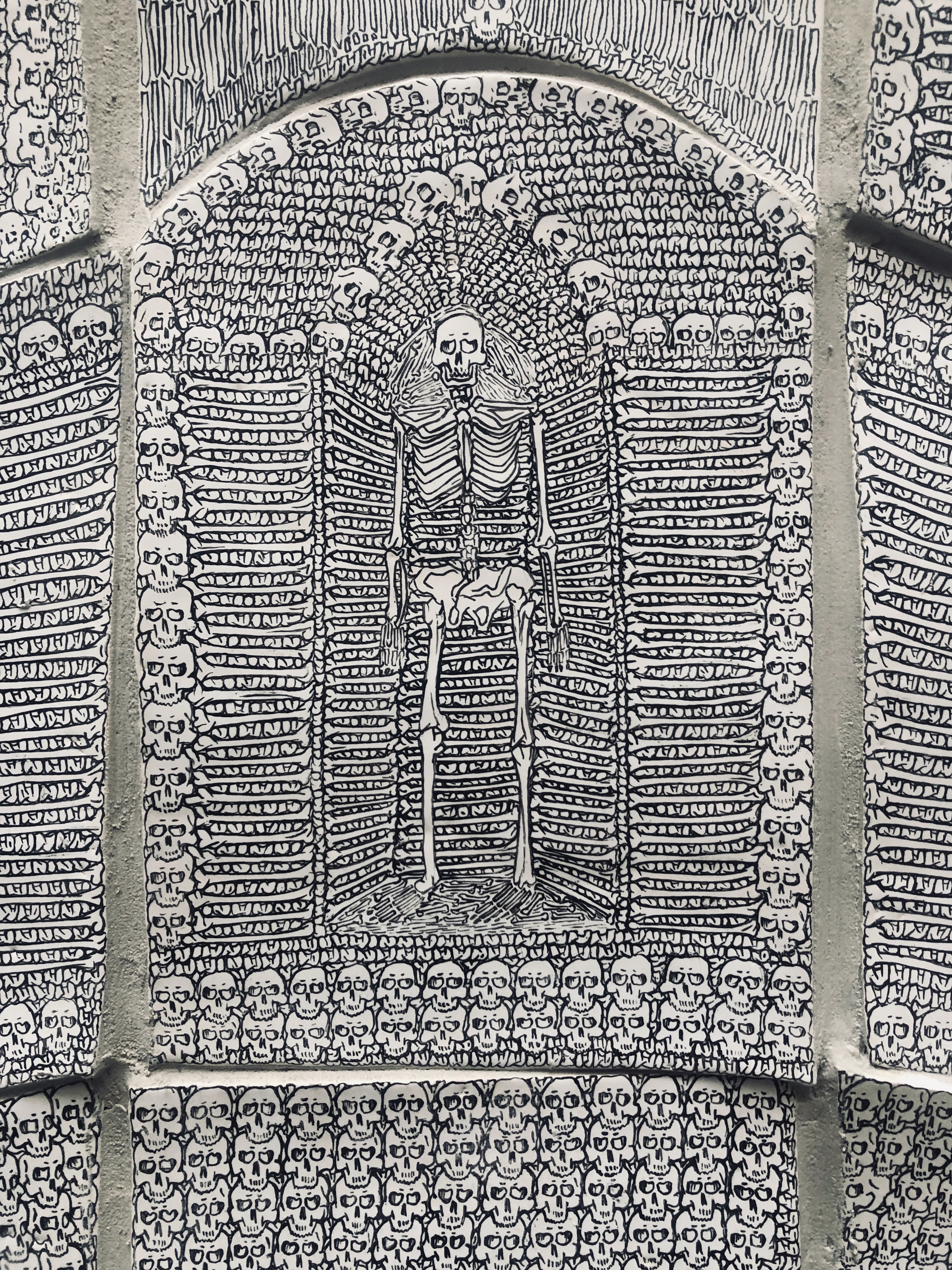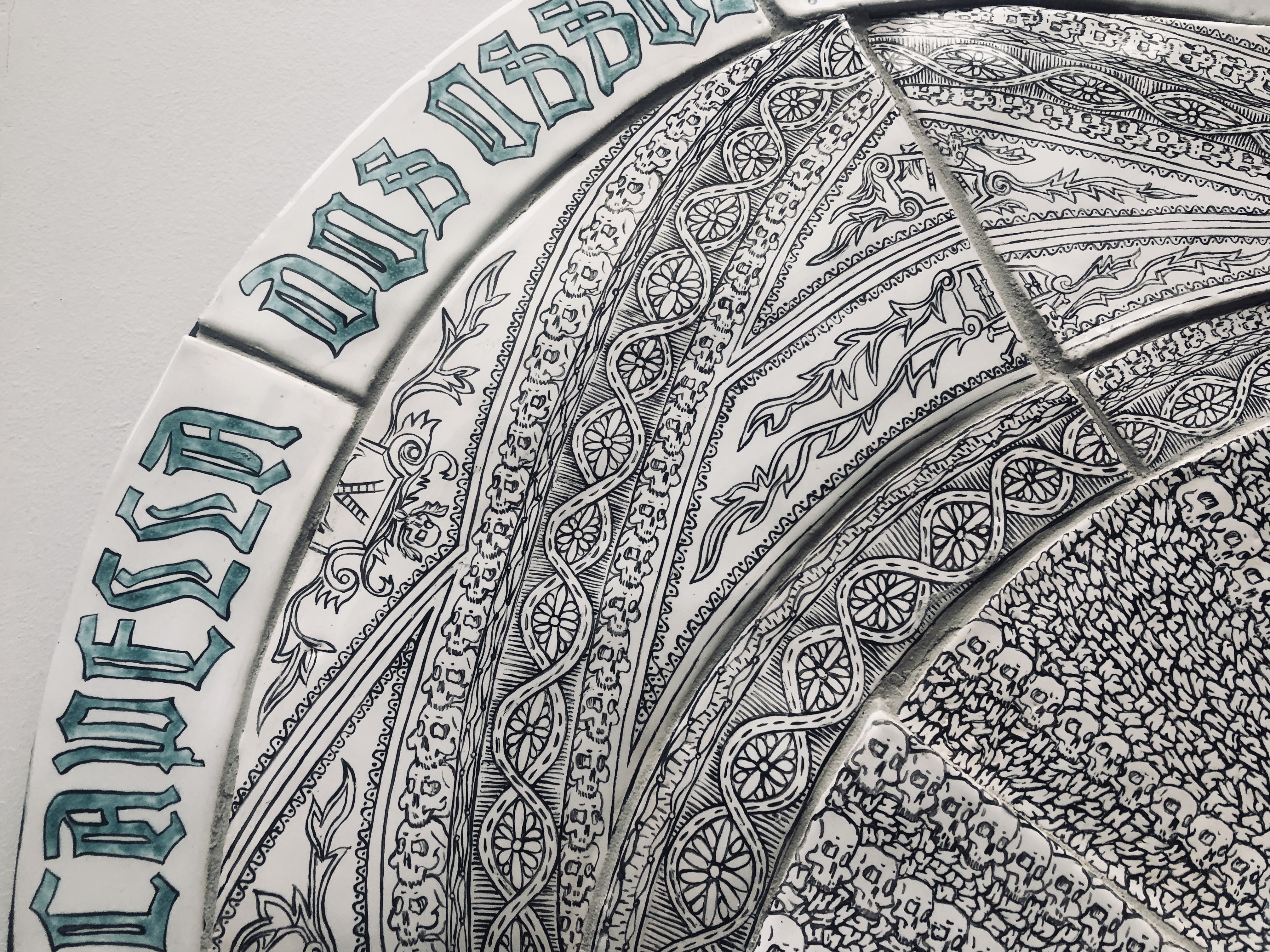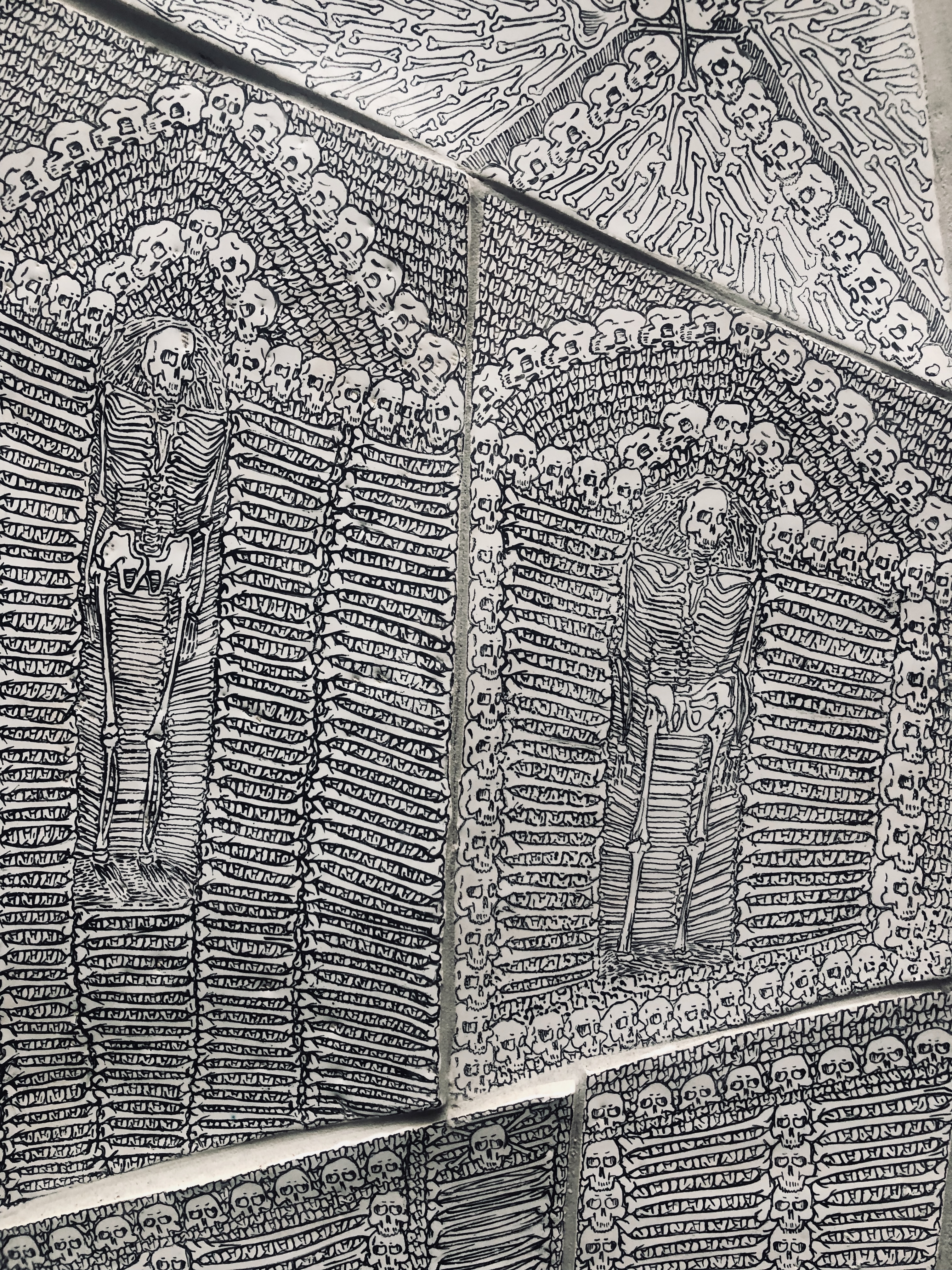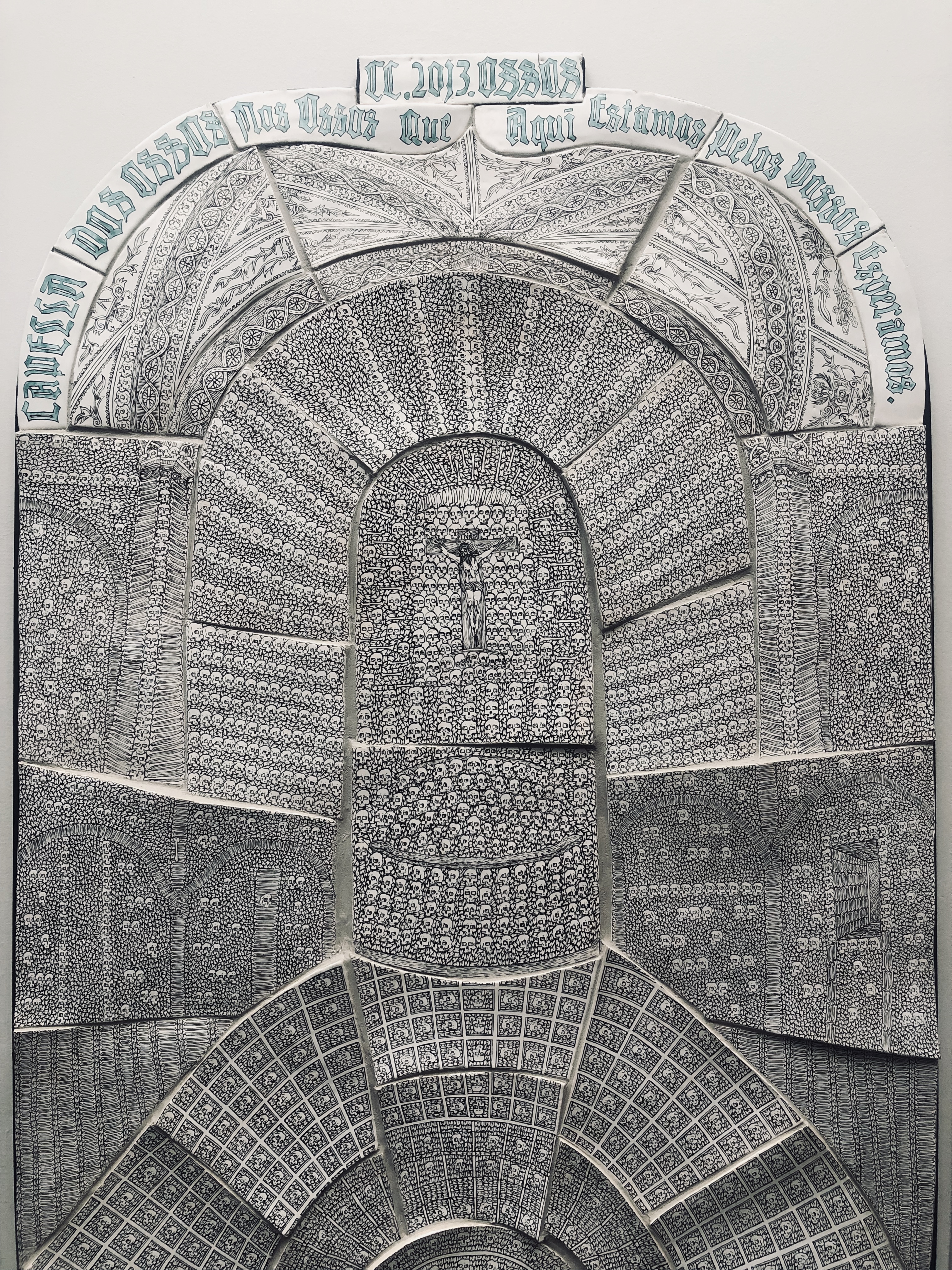 dimensions :