Corpus Femina

Organ Corset


@EKWC, Hertogenbosch's, 2012.
Grès émail céladon & sang de boeuf./// Cooper & celadon stoneware glazed.

Corset d'organes, membranes modelées de sentiments.
Le deuxième costume d'organes, membranes modélées et émaillé de céladon et sang de boeuf, parle des sentiments et des émotions liés au corps, avec son tas d'intestins lustre rose qui parle de digérer ses sentiments.



// Organ corset, patterned membranes of feelings.
Feelings and emotions are represented through 
an organ costume that shows the heart, lungs, liver, intestines etc.. ; hand-modelled ceramics, copper red and celadon reduction glaze, and iris pink luster glaze for the extruder intestins.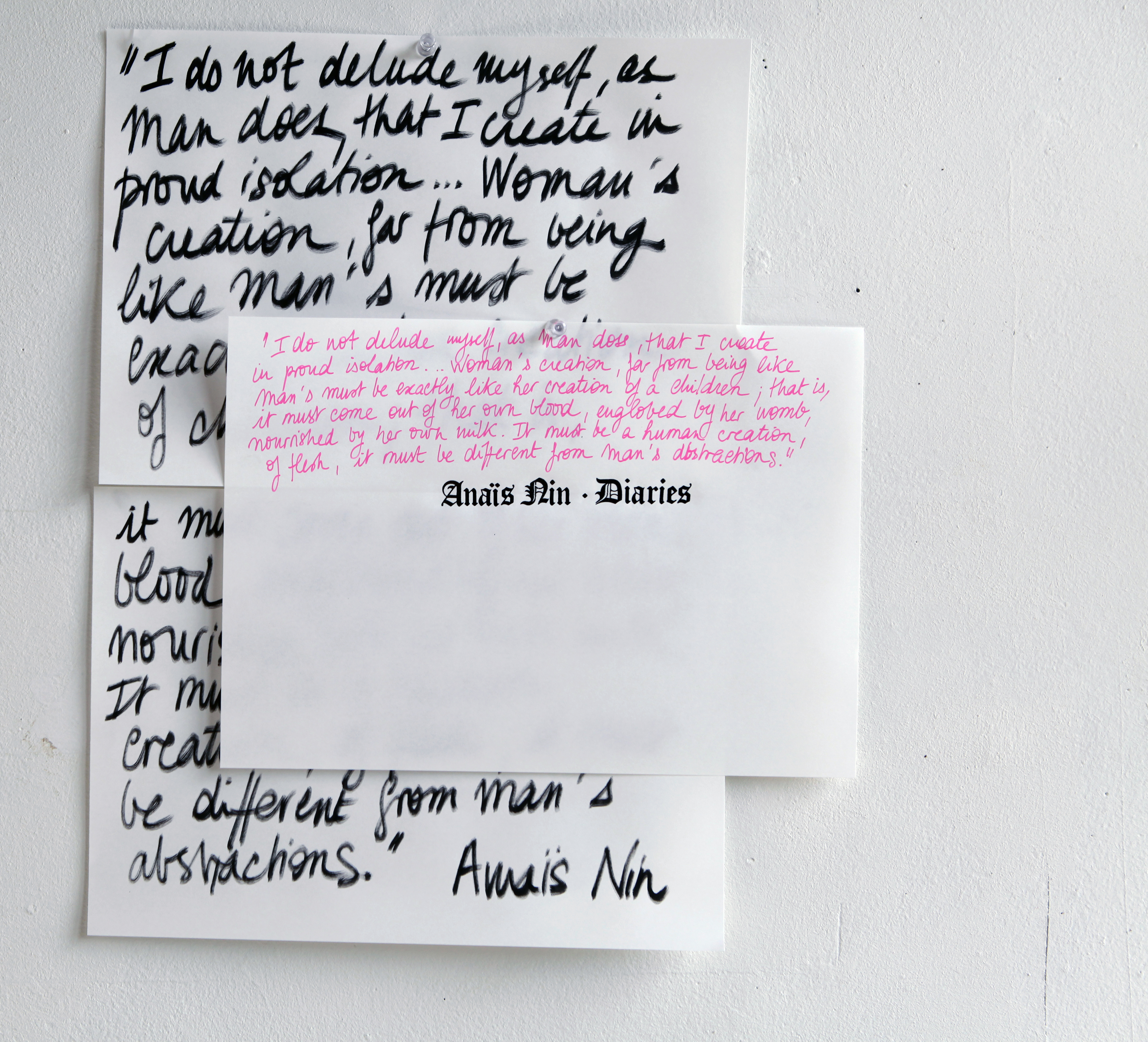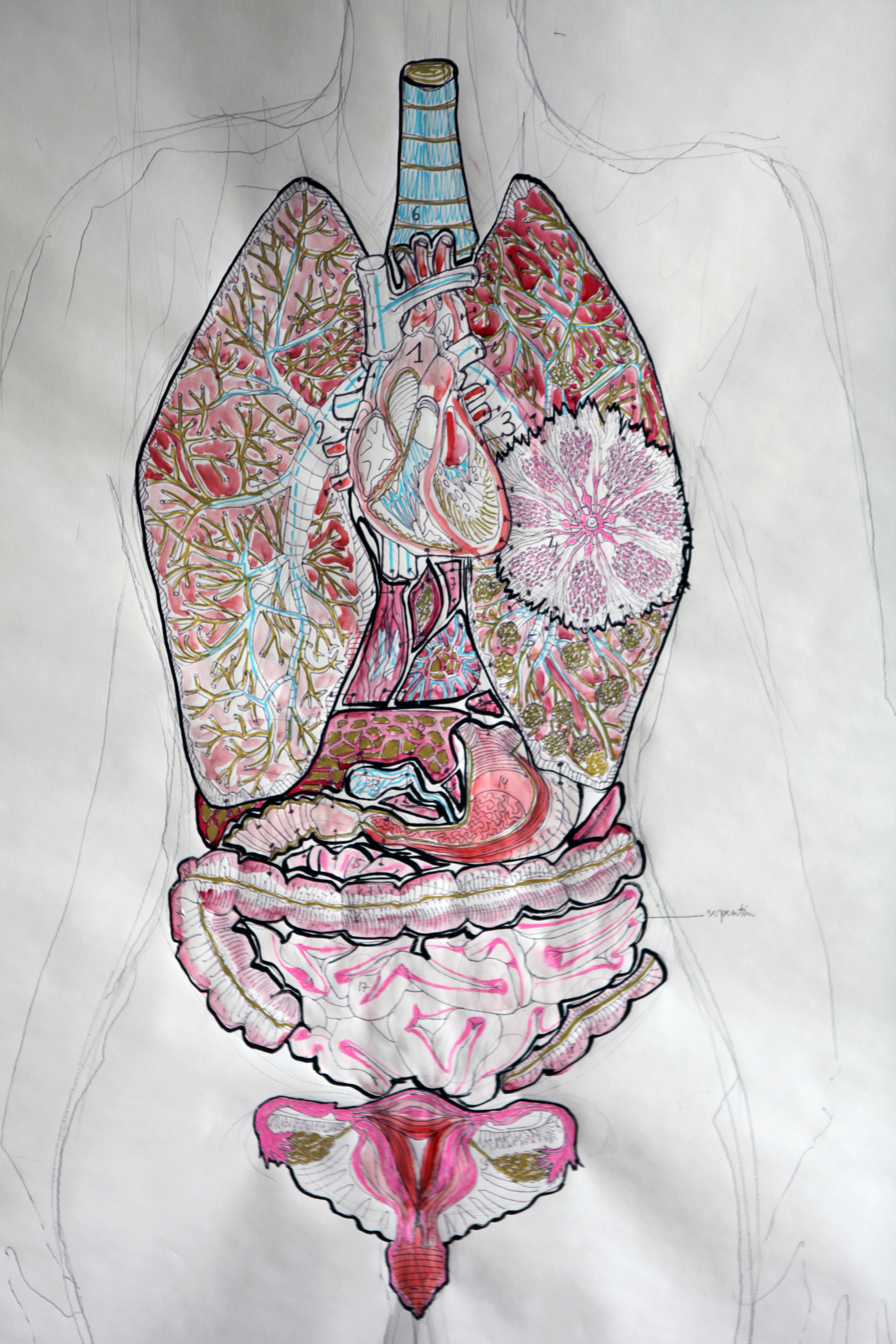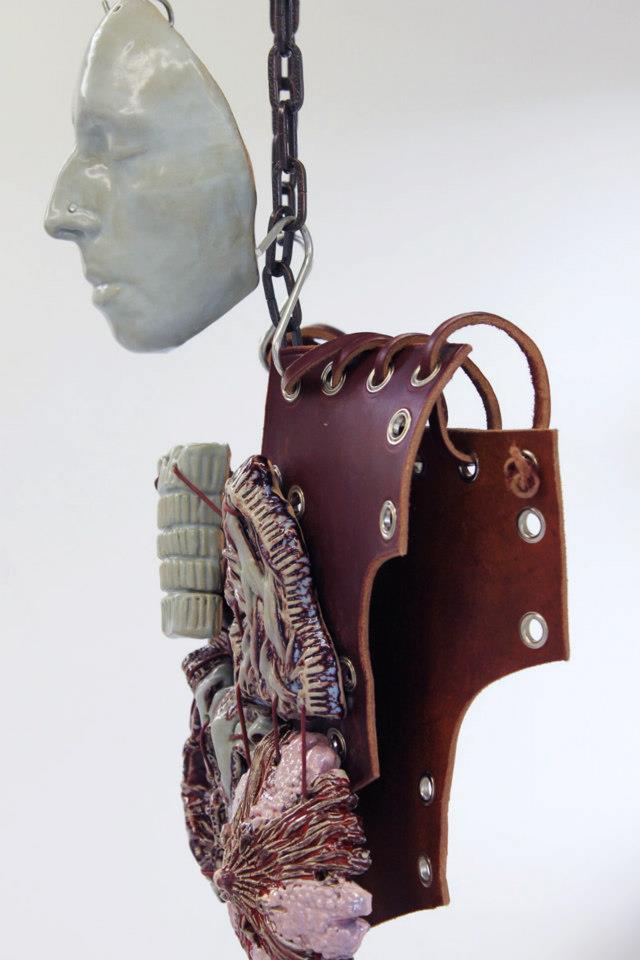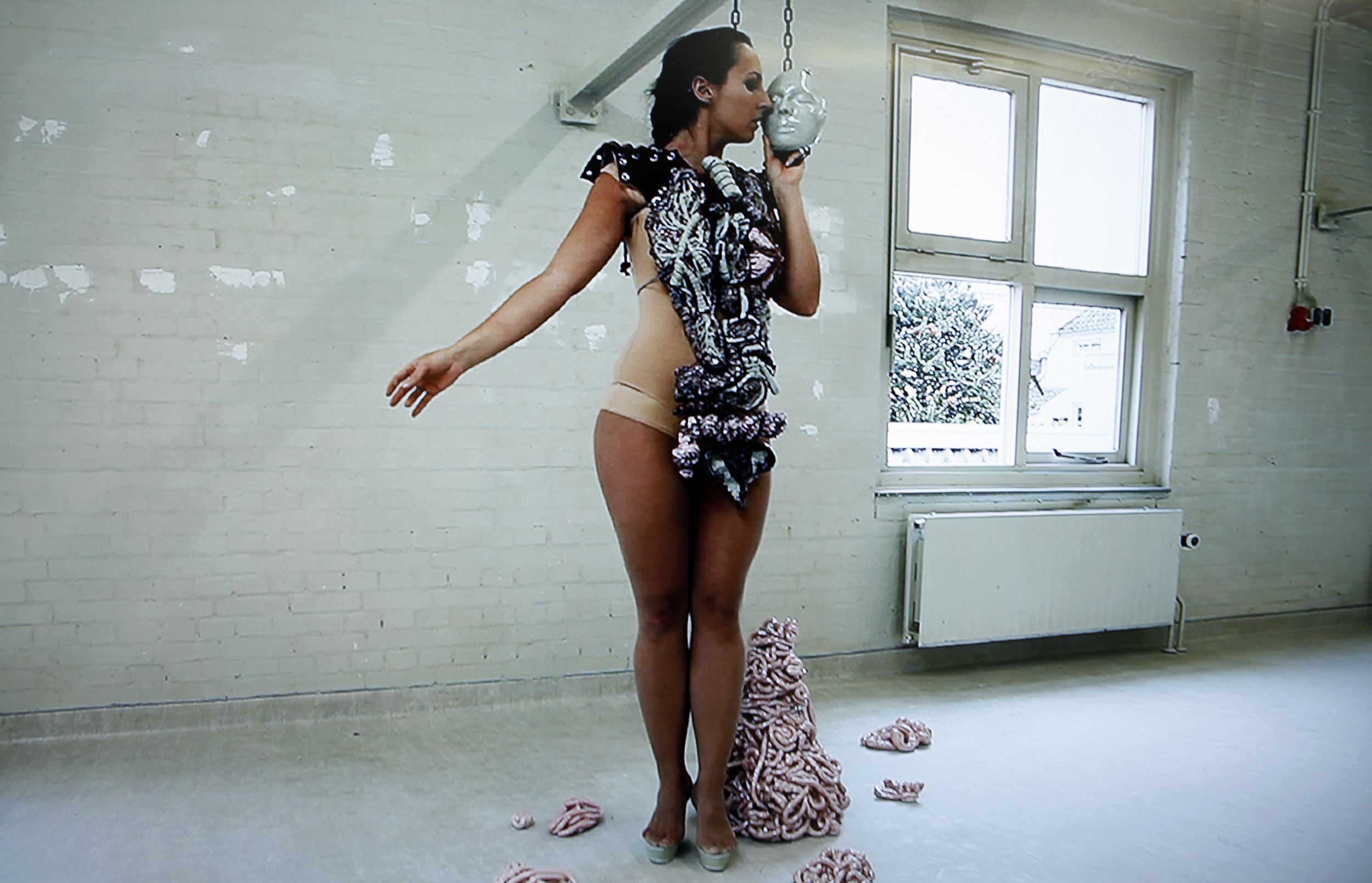 dimensions :