Dragon Dolls
/Porcelain dolls

Jingdezhen, 2017-20
Porcelaine calligraphie au cobalt, cheveux,tissus, yeux de verre ancien.Lit en bambou ancien. /// Cobalt glazed porcelain, hair, glass eyes. Ancient bamboo bed.



FAN & LAËTITIA. Cobalt blue calligraphic dolls.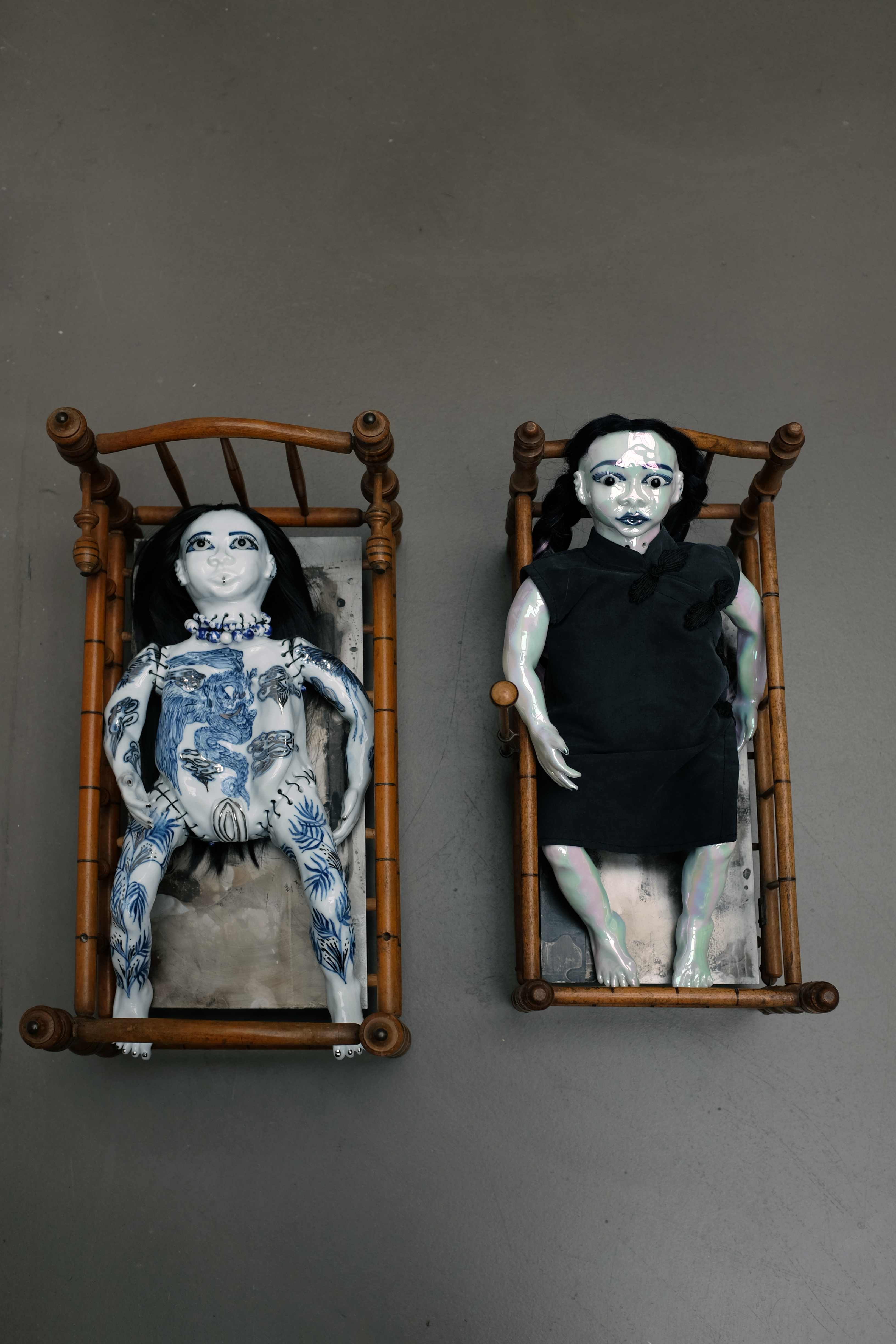 FAN, tatouée d'un Dragon en calligraphie chinoise au Cobalt, autre hommage à mon apprentissage en Chine, à Jingdehzen, où les poupées ont été realisées, symbole qui me poursuit depuis mon enfance.

FAN, tattooed with a Dragon in Chinese calligraphy at Cobalt, another tribute to my apprenticeship in China Jingdehzen, where the dolls were made, another symbol that has pursued me since my childhood.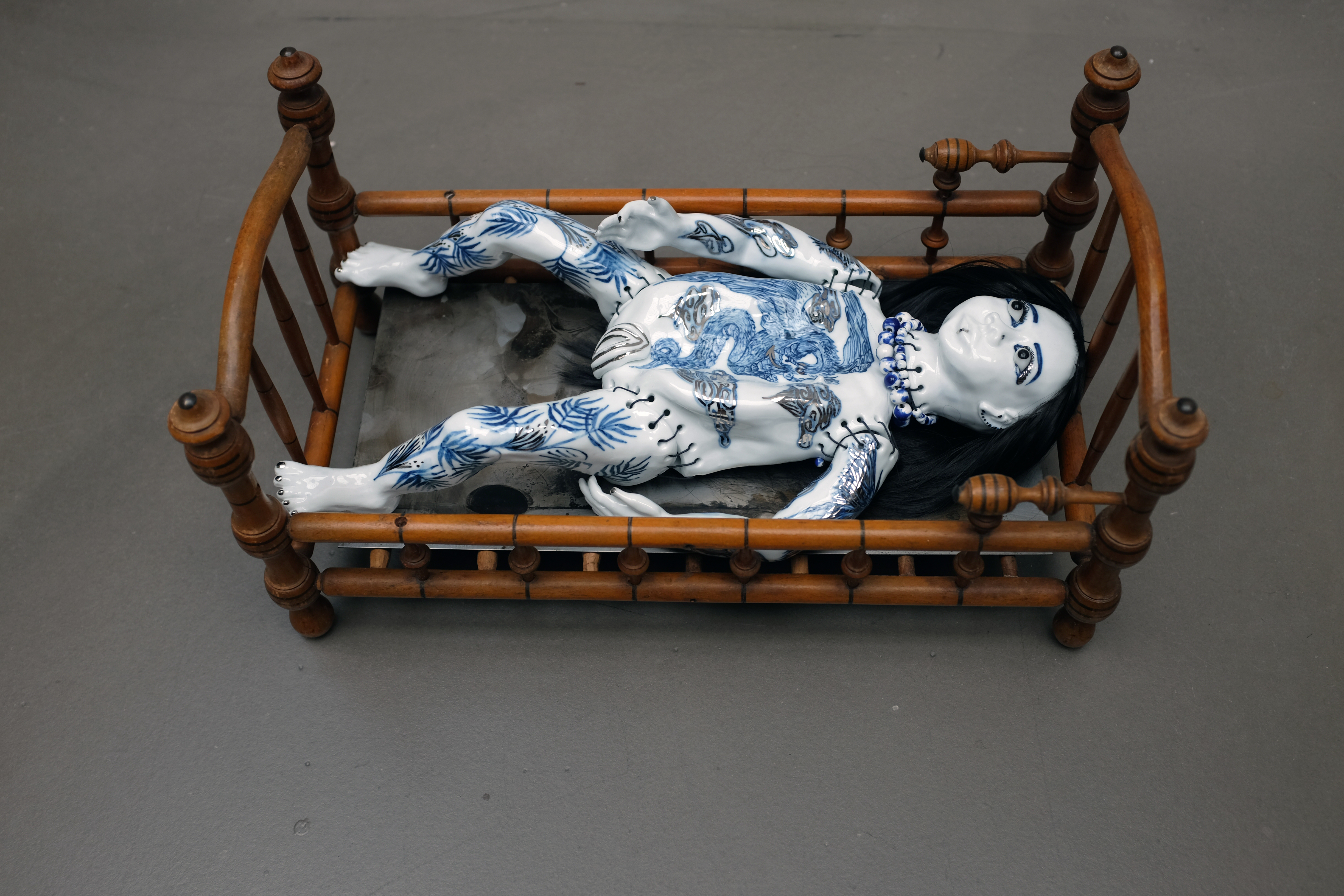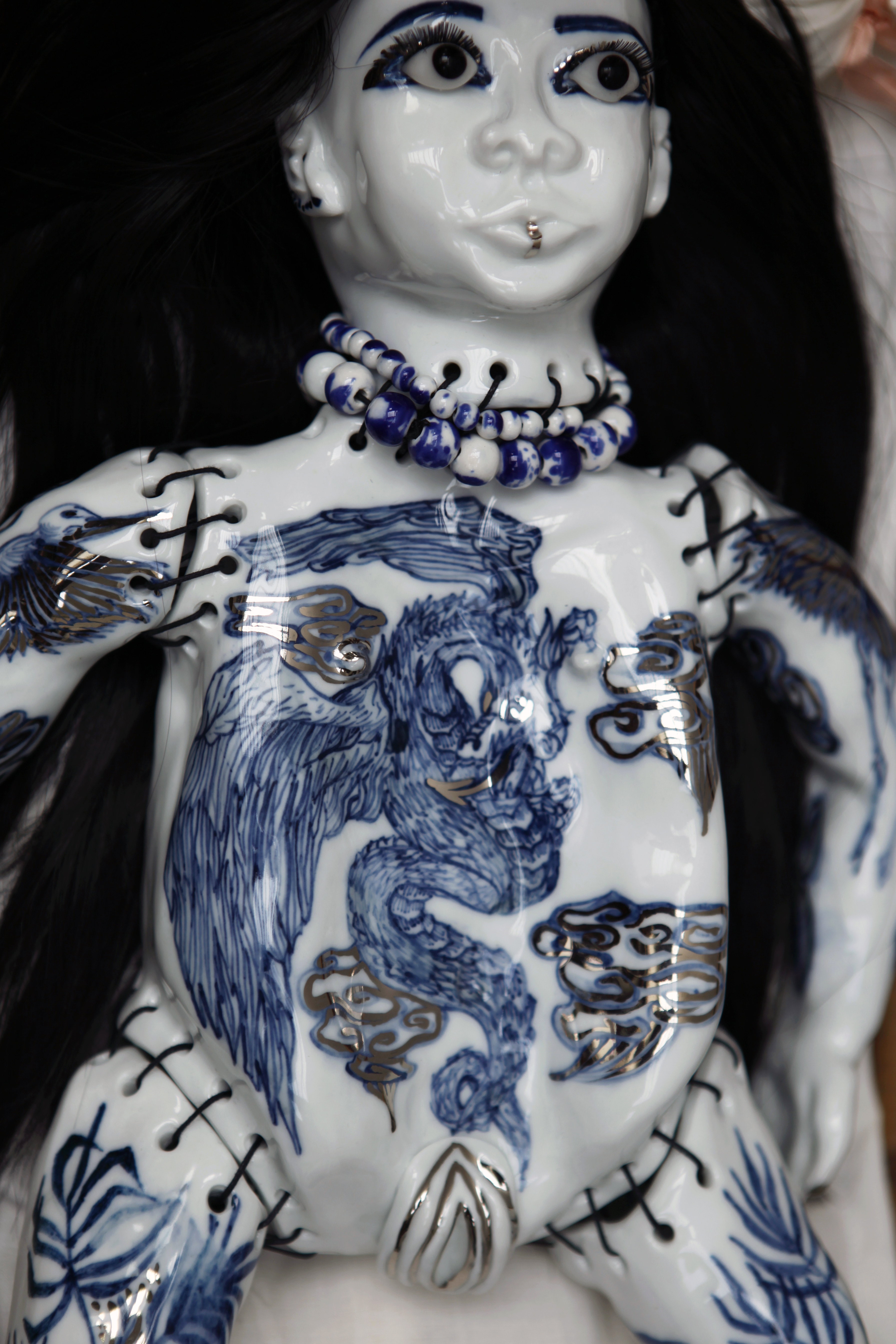 LAËTITIA, mon deuxième prénom, la poupée irisé, maquillée au cobalt, kitsch, mon 'mauvais goût'.

LAËTITIA, my middle name, the iridescent doll, cobalt makeup, kitsch, my 'bad taste'.









dimensions: