Spring / Printemps
/Self-Portrait

Montreuil, 2022.
Peinture à l'huile, grès porcelainé, émaillé & support en métal oxydé .


During the first lockdown we all experienced this terrible spring, the gap between the words we heard and the outdoor where nature, just outside our windows, continued to bloom as if nothing affected it, spring was there like if nothing had happened.. This first self-portrait was born in this context, the young girl and death, my 33 springs.


As the seasons passed, as the situation lasted, I painted seasonal self-portraits, in oil-painting, which paid tribute to the ghosts of female artist that accompanied me through my readings, because unlike some of them, I cherished a room of my own, my studio.


These paintings have been paralleled with pieces of sculptural ceramics, on one hand by a work of glaze research that imitates the hues of the paint, and on the other by an installation in echo, certain pieces seem to have come out painting, others prolong it.

Finally, specific to spring, the nod to the Monsteras Deliciosa plant creates a link with a lost paradise, prior to this famous before world.


//
Lors du premier confinement nous avons tous expérimenter ce terrible printemps, le décalage entre les mots et l'extérieur où la nature, juste devant nos fenêtres, continuaient d'éclor comme si rien ne l'affectait, les fleurs fleurissaient, le printemps était là comme si de rien n'était..
Ce premier autoportrait a vu le jour dans ce contexte, la jeune fille et la mort, mes trente-trois printemps.

Au fur et à mesure que les saisons ont passés, que la situation a durée, j'ai donc peint des autoportraits saisonniers, à l'huile, qui rendait hommage aux fantômes des artistes femmes du passé qui m'ont accompagnées via mes lectures, car contrairement à certaines d'entre elles, je chérissais une chambre à moi, mon atelier.
Ces peintures ont été mises en parallèle avec des pièces de céramique sculpturale, d'un côté par un travail de recherche de l'émail qui imite les teintes de la peinture, et de l'autre par une installation en écho, certaines pièces semblent tout droit sorties de la peinture, d'autres la prolonge.

Enfin, spécifique au printemps, le clin d'oeil à la plante des Monsteras Deliciosa, elle, crée un lien avec un paradis perdus, antérieurs, à ce fameux 'monde d'avant'.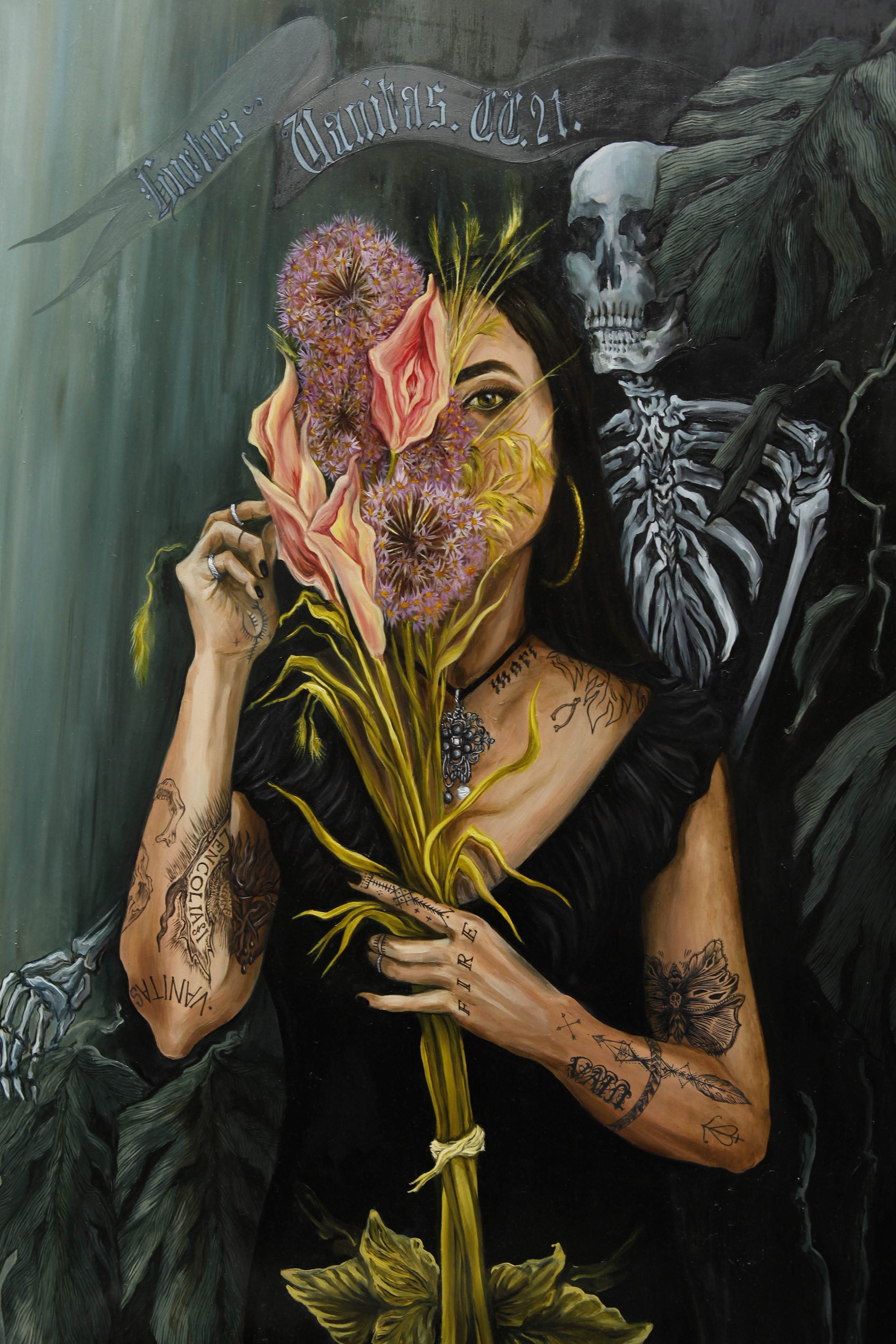 La petite mort..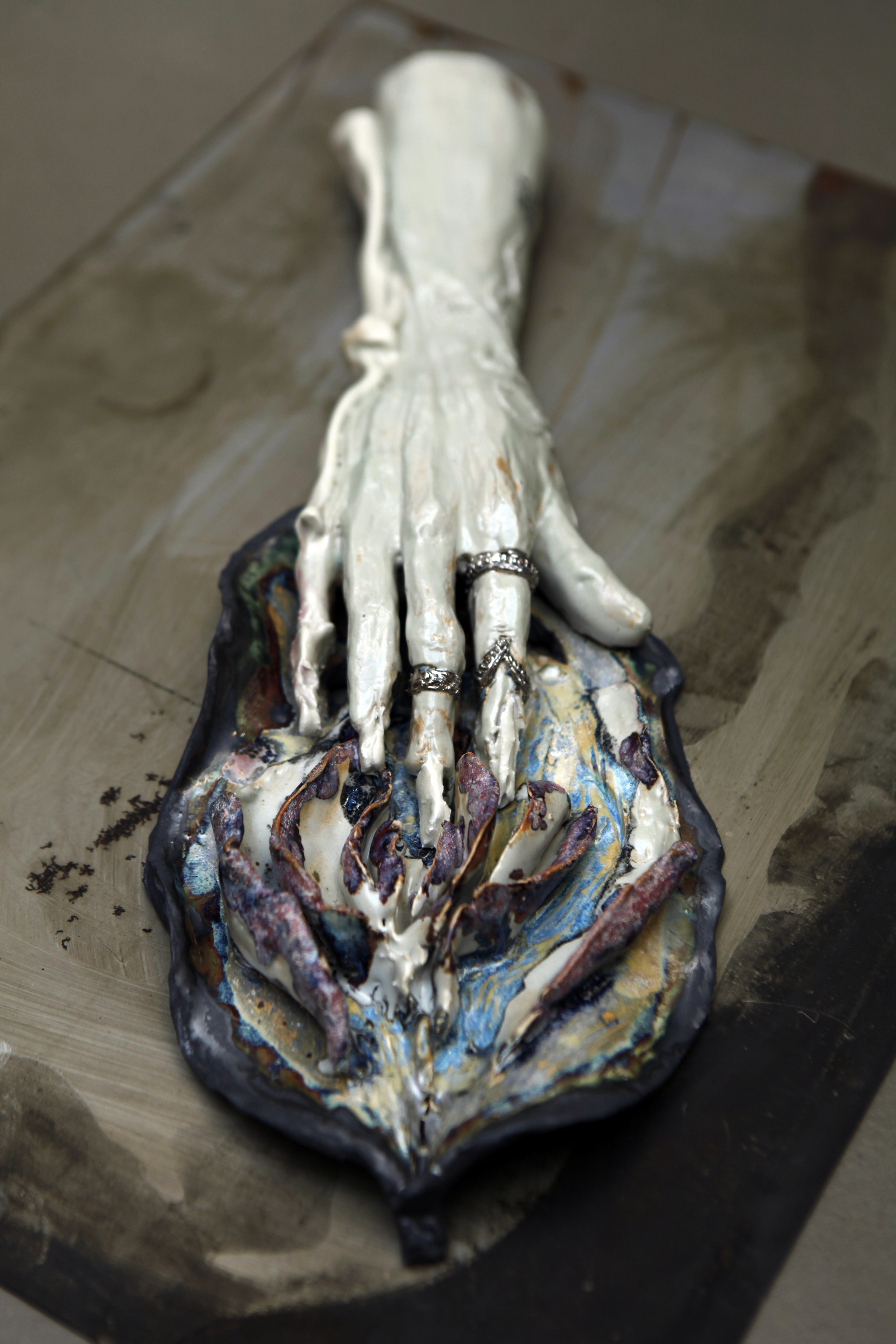 dimensions: